Who is this for?
We've written this for anyone tasked with handling donations and interested in moving their organisation forward with digital fundraising.
In particular, it'll be useful for Fundraisers, CSR Managers, Marketing and PR teams and Development Managers. 
What you'll learn from this guide
What is Gift Aid?
Gift Aid is a UK government scheme that al

lows charities to claim back 25% of the value of a donation, as a form of tax relief. To claim this additional money the donor must be a UK taxpayer and make a declaration, supplying their contact details.
We've published a blog on how Gift Aid works  – there are specific data required by HMRC, learn more here. 
Why integrate Gift Aid into digital fundraising systems?
It increases your income!
It's 25% extra funding for your charity. All donations are great, but the extra boost Gift Aid makes super-charges your fundraising activities.

Higher conversion rates with digital tools: for instance, the Donation Station by GWD can achieve a conversion rate of 60% of all donations being Gift Aided – and sometimes as high as 70%.

Digital devices can accept higher value donations safely, as opposed to traditional cash box donations. Donations of up to £1000 can be made with card, on the Donation Station.

Venues are returning to 'normal' after the COVID-19 global pandemic. Where footfall is increasing, opportunities to improve fundraising income are growing. With an estimated 1 in 6 payments now only being made with cash, it's easy to see why charities should cater to visitors wanting to make card or contactless donations.

Capturing data – repeat visitors and repeat donors can drive higher-value relationships, building towards legacy donations. 

It has the power to persuade! Research has found people are more likely to donate when they see the government is willing to top up their money to charity.
Whether you want to jump straight in or make a gradual change, read on to learn how to approach integrating Gift Aid into your digital fundraising.
How to develop your approach to Gift Aid
Feel happy with the direction you want to take, or left with more questions?
If you haven't gone through a transition to digital fundraising, working with an expert is the best way to ensure you get a good return on any investments. 
We've designed the Donation Station to help streamline admin processes, freeing charities up for more impactful conversations with donors.
Supplied with Gift Aid data integration as standard, it makes submissions to HMRC easy and helps optimise your fundraising strategy.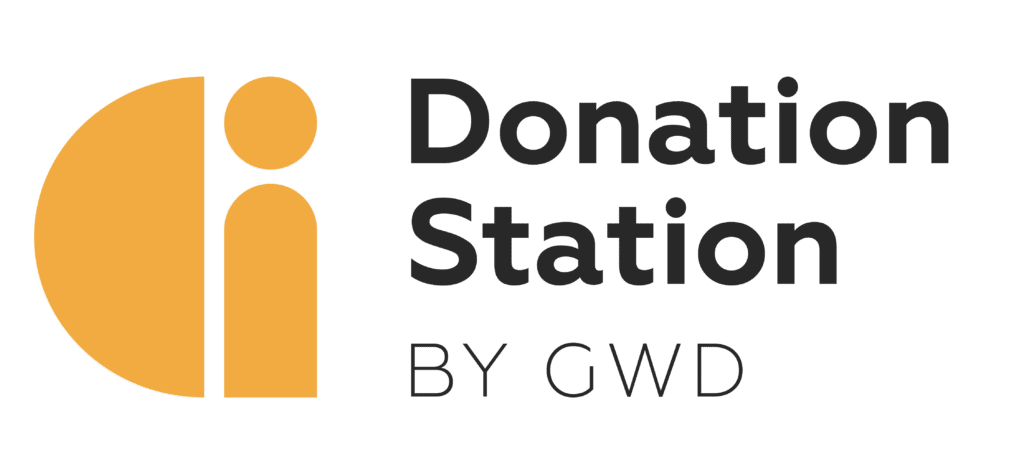 Ready for Gift Aid?

Ask us how we could help your organisation transition to digital fundraising.