Cashless donations to support your service
Hospitals, Hospices & Healthcare Charities
Healthcare organisations exist within the health and social care space primarily to support their patient and customer health needs.
Healthcare fundraising often seeks to create an impact in their community, support or improve patient experiences, and help healthcare services go further for those whole rely on them.
Auctions, sales, and events all form part of the fundraising toolkit. Along with this, healthcare providers can benefit from integrating digital giving devices into their fundraising channels.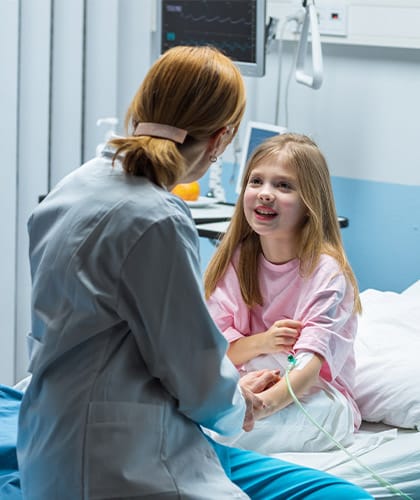 Purposeful contactless payment devices
The Donation Station by GWD is made with a touchscreen and contactless payment functions to easily and hygienically take card and mobile payments,
With an interactive journey customised to your needs, your branding, images and screensavers can be designed by us, creating a visual and emotional story that catches attention. 
The Donation Station comes in a choice of configurations, including the floor-standing Skinny or a countertop/handheld Midi to enable an easy 'tap to donate' giving experience. Don't forget to enable Gift Aid integration, so you can gain an extra 25% tax relief from applicable donors!
All major payment methods accepted
The Donation Station comes with Gift Aid integration so you can gain an extra 25% tax relief from applicable donors. Our developers will adapt the software to meet your individual needs.
Campaigning for a new service or to improve facilities?
We can highlight this on screen, and add higher suggested donation values, together with visual cues and animations. 
Our help-desk support and training materials as delivered as standard. And further support is available in onsite staff training and callouts. 
Ask us how a Donation Station could help drive fundraising.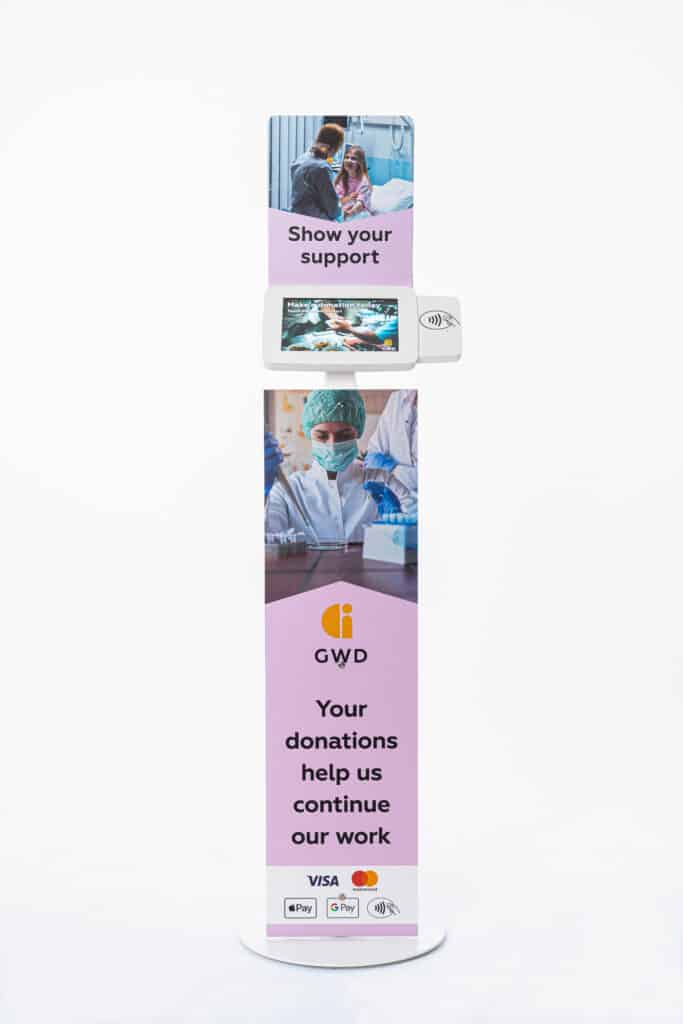 Available in a range of models, the device works hard to grow your donor pool and boost donation income.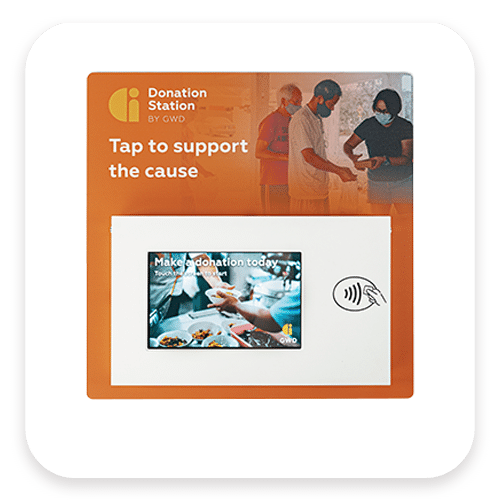 #1 Wall mounted
#2 Sleek, space-saving profile
#3 Ideal for entryways and corridors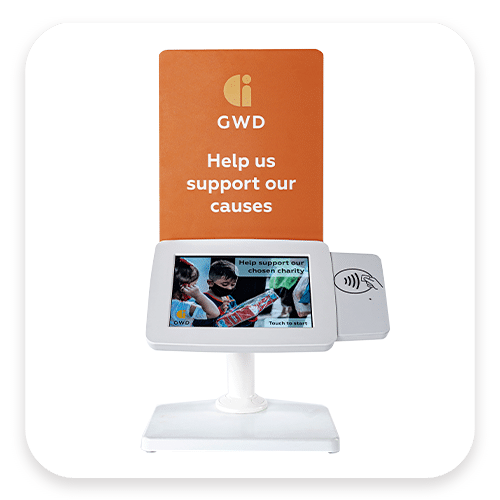 #1 Secure and portable
#2 Excellent for events
#3 Ideal for counter tops or reception areas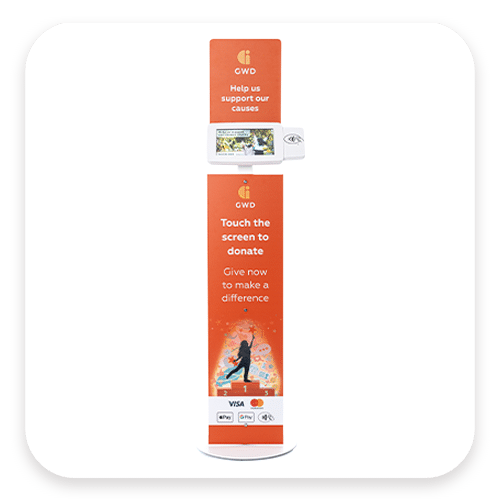 #1 Floor-standing, narrow profile
#2 Space-saving interactive device
#3 Ideal for fixed and temporary positioning