Contactless donations for schools, universities and libraries
Enable engagement and education
Educational organisations can excel through the support of others, and people are often happy to donate funds to see students and institutions thrive. However, the decline in cash use and the growth of electronic payment methods is having a downward effect on fundraising.
We know public services are challenged by funding constraints, and we see they're in need of support. Patrons will by their own choice or through suggestion, be happy to make a donation to see their school, university, or local library thrive.
Therefore, it's good to plan for this when designing activities for your organisation – introducing contactless donations is one such opportunity to engage interest and build funds.
The Donation Station by GWD is a multi-functional device to help fundraise and tell your story.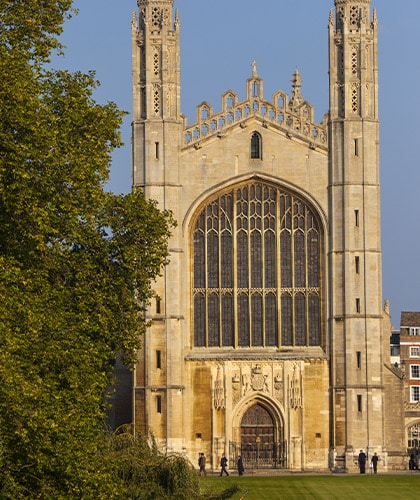 Digital donation boxes for education
Contactless giving terminals in schools and universities
To gain support needed to fundraise for facilities, equipment and projects, it's worth exploring how a contactless donation device can bring fundraising income into your school or university. 
The Donation Station by GWD features a smart consumer touchscreen that is fully tailored to your individual needs. It allows for fundraising through digital payments, without the need for heavy involvement from volunteers or staff. Donation Station users can give money to specific causes or projects, and information can be captured for communications with donors, with the protection of data encryption.
Choose from the free-standing Skinny Donation Station in a big venue, or the countertop or handheld Midi Donation Station for a more personal fundraising experience. Select branding and visuals and use your Donation Station to tell your story.
The Donation Station comes with Gift Aid integration so you can gain an extra 25% tax relief from applicable donors. We also offer staff training, out-of-hours assistance and on-site support, so your donation drives go as smoothly as possible.
All major payment methods accepted
Interactive device design options
The Donation Station by GWD is highly customisable with eye-catching screensavers – on an Attract Loop, with branding, logos, graphics, and photos used throughout to tell the story of your organisation.

In terms of software, our team are experts – so if you need specific reports and marketing data on your visitors, we can make these available.

Don't forget to use the integrated Gift Aid function to boost donations by an additional 25% to make use of your charitable status. 

There are also options for staff training, out-of-hours assistance, on-site support, and callouts, alongside our standard support service, designed to make using the Donation Station a good return on investment.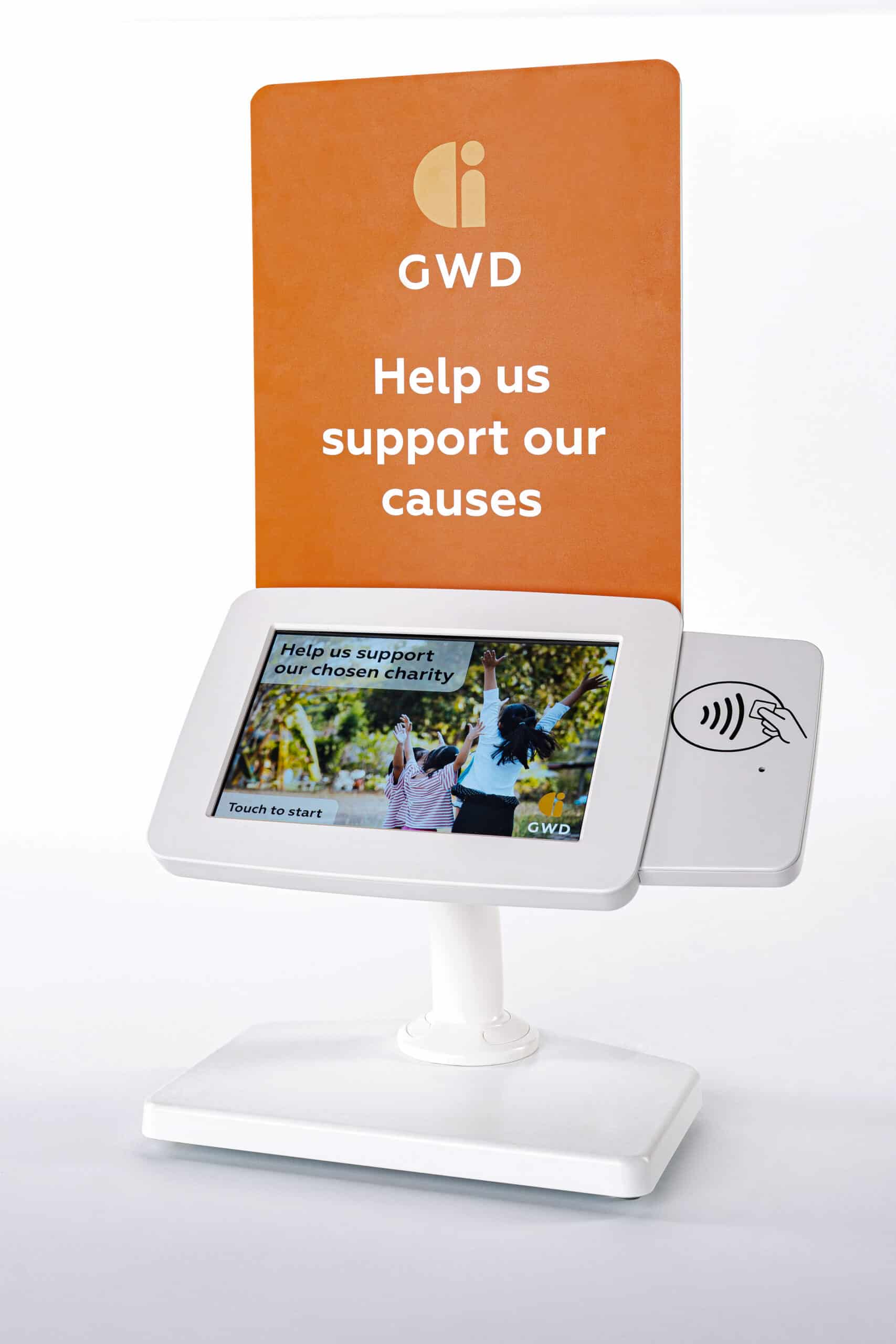 Available in a range of models, the device works hard to grow your donor pool and boost donation income.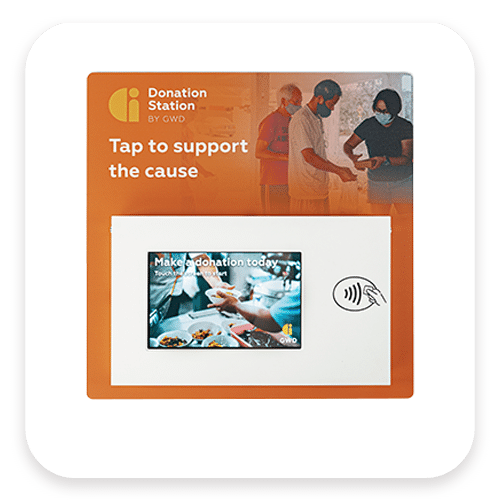 #1 Wall mounted
#2 Sleek, space-saving profile
#3 Ideal for entryways and corridors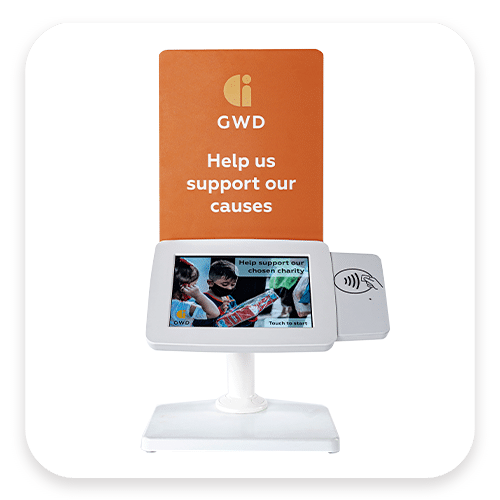 #1 Secure and portable
#2 Excellent for events
#3 Ideal for counter tops or reception areas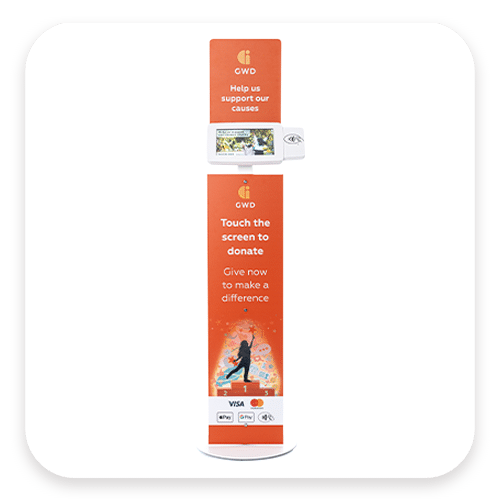 #1 Floor-standing, narrow profile
#2 Space-saving interactive device
#3 Ideal for fixed and temporary positioning