Help clients achieve growth and progress
We will supply organisations with innovative self-service solutions, that provide accessibility to information and enable universal communication.
Offer the best technology in the industry
We will invest in the research and development of software technology, increasing its uses and capacities in order to establish our products as top of the range.
We will create long-lasting products that can be re-used or recycled in order to reduce unnecessary waste generation.
Use environmentally sound technologies and processes
We will encourage both employees and collaborators to use environmentally sound materials/processes when developing our products.
Encourage Diversity & Inclusion
Promote decent job creation for all
We will actively ensure equal opportunities and practices when recruiting or hiring for new roles.
Build a business that respects and supports everyone
We will practice social, economic and political inclusion throughout our office, in order to support our team and make them feel comfortable.
Do something that matters, for the people and the planet
We will openly review and develop ongoing projects in order to improve our processes and create a culture of change.
Create products and services that make the world a better place
We will create products that help fund the protection and safeguarding of cultural and natural heritage.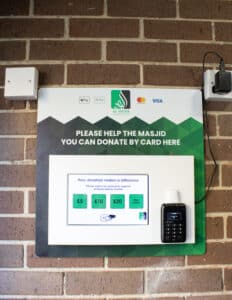 Contactless donations to help Mosque fundraising The Al-Huda Centre in Sheffield knew it needed to gain more income through donations, to help with its day-to-day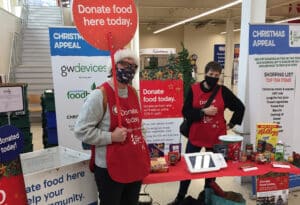 Trussell Trust foodbank doubles daily donations at Tesco store with Donation Station   The Donation Station replaced usual face to face volunteer fundraising, and was