Useful fundraising devices for heritage sites
Visiting a garden or heritage monument is a wonderful experience. Increasingly we see the impact time spent in nature and amongst architectural sites has on our wellbeing as visitors, we are often happy to make a donation to see them thrive.
Certainly, a heritage organisation will always have a fundraising challenge that needs to be met. 

Adding a Donation Station into a such spaces can be a good way to encourage those funds; introducing an attractive device front and centre, near a visitor entry point or ticket sales hub, makes donating easy.
The Donation Station by GWD is a multi-functional device designed to tell a story and nudge visitors towards a donation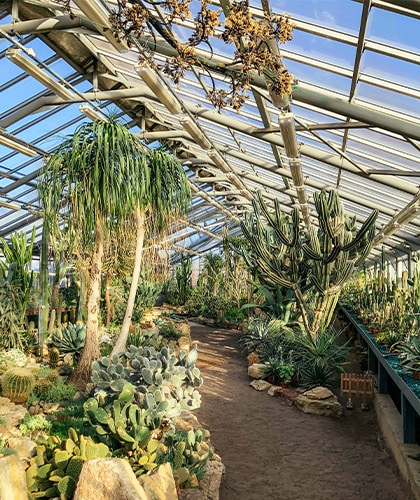 Why Use A Donation Device?
The Donation Station by GWD allows for fundraising through digital payments,
without the need for time-consuming involvement from venue staff or volunteers. 
Users can give money to specific causes or projects, and information
can be captured for future marketing analysis, with the protection of data encryption. 
The Donation Station is available in different options to suit different spaces. Have a small entry space?
Try the wall-mounted Slim size. Want to grab maximum attention at an entrance?
The floor-standing Skinny will work superbly to catch the eye of passing patrons.
Interactive Device Design Options
Interactive design is used to build an emotional connection with a donor through its user journey. Screensavers – on an Attract Loop, with your branding and photos tell a story. Ask the user what they think of the site and it's features to gather feedback, and don't forget that membership signups and renewals can also be promoted through the device. 
When it comes to software, our team are experts – if you need specific reports and marketing data on your visitors, we can make these available. Use the integrated Gift Aid function to boost donations by an additional 25%. Our device asks donors to do this in an easy and friendly manner – securing a high conversion rate to Gift Aided donations. There are also options for staff training, out-of-hours assistance, on-site support, and callouts, alongside our standard support service, designed to make the Donation Station a good return on investment. Challenge us for a solution to your venue.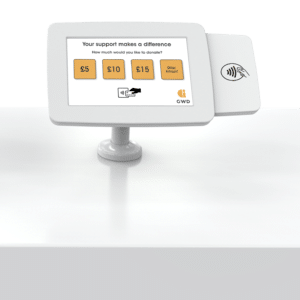 All major payment methods accepted
The Donation Station Family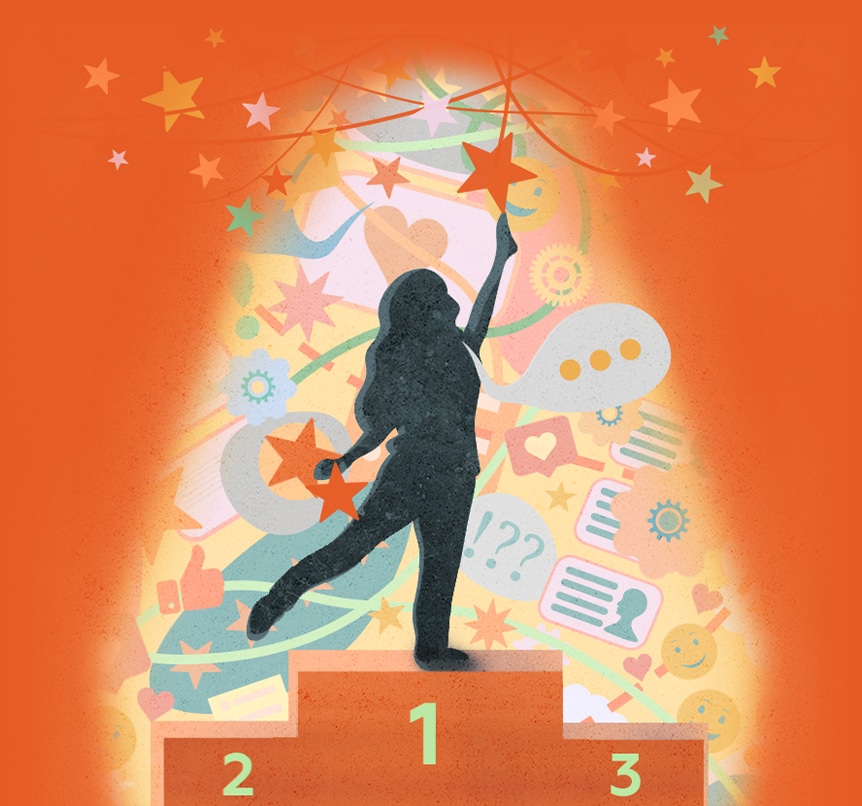 We're really pleased with our Donation Station, it's very visible and our visitors find is user friendly, so it's getting a lot of use. It's providing a steady stream of income and the reports we receive provide useful info, not least the Gift Aid data that we couldn't get from cash donations.
It was a pleasure working with GWD. Our order was fulfilled efficiently, the tech support is down-to-earth and the product looks very professional. A pleasure to deal with!
Thank you for all your time and support - you've been an absolute pleasure to work with and the contactless donation terminals look fantastic. This really has the potential to change fundraising across GLAM.
We saw the highest amount of donations per visitor we've ever achieved while using the Donation Station by GWD in one of our exhibitions - an increase of 50%.