Here are our tips for handling a difficult fundraising climate, that will help you adapt to the effects of the recession.
Fundraising outlook looking a bit different from this time last year?
Things are increasingly challenging to navigate particularly for Third sector organisations.
But what can be done? It's not all bad news – this sector has some brilliant, frequently updated resources. We've added our knowledge of digital tools and fundraising, and picked out some tasks that should in the long-term, help your organisation sustain it's services into the future.
Is your strategy still valid? We all know the value of a good plan. But what happens if the environment changes?
Your strategy should provide clarity on where to focus your teams' efforts and budget, as well as serving as a reference for each department, making sure you're all on the same page. 
We know that costs are increasing, as well as demand for charitable services, while funding and donations are stretched.
Ask yourself:
What income do we need in order to continue our work?
What should our priorities be for the next 12 months?
Do we need to alter our approach to our campaigns in order to reflect the current climate?
Setting both long and short-term goals can focus efforts without overwhelming your team as service demands grow.
Clear, achievable goals can deliver a number of benefits including improved staff satisfaction, reducing stress and confidence around activities.
When you know where you'll be spending resources and why, our confidence around decision-making grows too.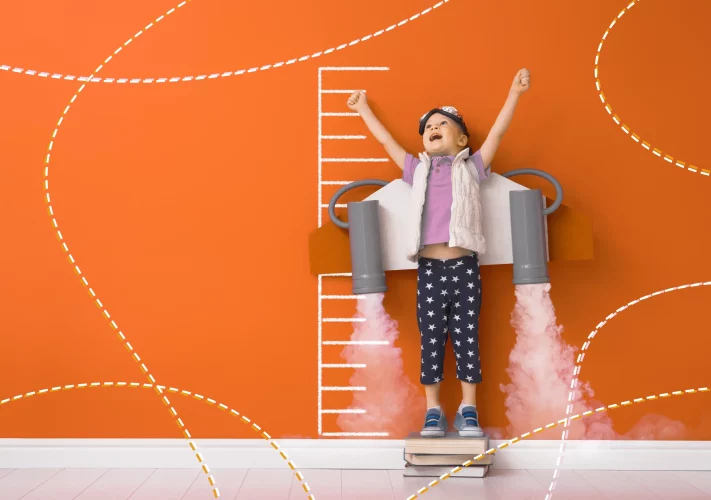 What's achievable in the short-term?
Consider what small-wins are on your list. These should feed into your general plan, but be relatively quick to put into place. Can you tackle team development by agreeing who will benefit most from up-skilling, and deliver learnings to your volunteers? You could focus on what drives fundraising activities, like automating one of your manual processes like Gift Aid submissions?
Keeping an eye on the future
Long-term goals may seem far away, but they are good to have regardless (and they can always shift as you move forward)! Their focus could be a diversity or sustainability campaign, or a brand identity project – timescales might need adjustment, but the overall outcomes should be measurable and purposeful.
Source: Sales Force
Staff development on a shoe-string budget?
What's brilliant about the charity sector is the way digital platforms and social media make learning more accessible. We love the way fundraisers talk during a weekly #CharityHour Twitter chat, on all kinds of work-related topics, or the way platforms like Fundraising Everywhere are breaking down the barrier to professional development through virtual learning events.
3. Address your digital maturity
Digital Skills are a hot topic right now, and sadly the UK charity sector, while keen to acknowledge the potential of digital, sees itself as digitally immature, according to a recent Salesforce survey.
UK Charities vs. The Rest of the World
Unfortunately, the UK's not for profit sector has a lower percentage of digitally mature charities, compared to the global average.
Canada, the US and The Netherlands score better, so what is it that they are doing differently?
Charities in the UK report that lack of budget and resources are the biggest barriers to digital transformation, along with other other priorities.
It seems the more digitally mature organisations are reporting higher optimism and and a more positive workplace culture.
"UK charities have lower levels of optimism and the highest percentage of 'challenging or toxic' work cultures."
– Sales Force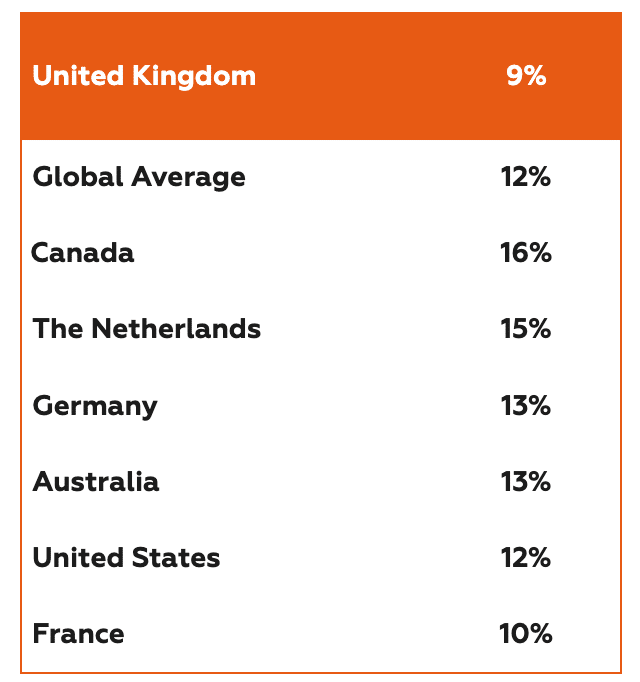 How can we learn from our international counterparts in order to boost our charitable sector throughout the recession?
We think the more digitally mature a charity, the better they'll be to handle the stresses of a recession. We also acknowledge that resource-scarcity will be a major problem to solve. There are some creative solutions that can help you.
Let's talk about staff wellbeing
That same report shares how digital tools can automate processes within your organisation, leading to a reduced workload for staff. This can have a huge impact on staff retention and burnout, ultimately resulting in a happier workplace and increased productivity. 
We think UK charities already appreciate the task:
"46% of UK charities want to focus their efforts on retaining staff in the next 12 months, while 44% saw staff wellbeing as a top priority."
Tech as a collaborative tool
As well as enabling you to nurture your relationships with employees and volunteers, technology also gives you the opportunity to expand your reach to larger audiences through online resources and networks.  
"Non-profit organisations who 'get the most out of tech' are more likely to be collaborative."
Post-pandemic life has sped up the move to a cashless society, with contactless options being the standard most of us expect across retail or hospitality, as well as the Non-profit sector. 
The digitisation of payments has had a huge effect on how charities collect donations, with organisations needing to offer a range of options to maximise support.
Without a contactless option charities gather smaller donations, from fewer people.
However, with new technology come new challenges for people. It's important to build digital fundraising tools around your existing donation options, and not isolate or exclude groups
Social Media platforms take donations, as well as card readers and devices like the Donation Station for in-person fundraising. Choosing the right tools for your audience is what matters
We help socially-minded organisations transition to digital systems, building stronger relationships through impactful products and services.
Our experience goes back two decades, with a foundation building and providing critical digital services and products for the financial services and retail industries.
With a long-proven ability to handle challenging projects and a team of trusted experts, we work hard to solve problems and deliver change that helps others.