Christmas giving campaigns and digital fundraising go hand-in-hand. And at this time of year, we wanted to take a look at some trends, successes and campaigns this year that appeal to us.
Thankfully, this year we're not living with pandemic restrictions, so charities can choose from the full mix of festive fundraising approaches, whether that be in person events, online campaigns or a hybrid mix of both – something we think is here to stay despite our relative 'return to normality' in the fundraising sense.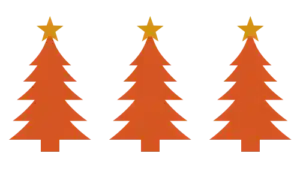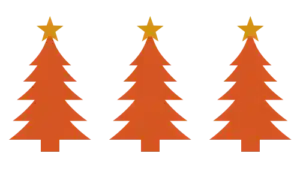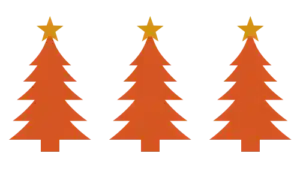 Taking stock of how people give throws up some interesting behavioural science data:
Donors are most active on Weekdays, between 10am and 1pm
Christmas Eve is both the peak and the end of Christmas giving for many, taking 5.5% of the month's total donations
30% of people tend to give more at Christmas
42% actively seek out opportunities to give around the festive period
Sources: Enthuse Christmas Giving Insights, Enthuse Donor Pulse Report – Winter 2021
Christmas fundraising is sorted; what happens afterwards?
If your festive plan is already in place, we've got some ways to sustain that momentum in that quiet period in the holidays to help meet your fundraising goals. 
One size doesn't fit all!
Whether it's gifts in kind, or donations, an impact-driven campaign can connect with supporters who want to give generously at Christmas.
It's good to recognise that your supporter might want choice, and be able to offer that, through a blend of the physical and digital.
Refuge
Domestic violence charity Refuge has created virtual gift parcels which range from small donations to enabling support from experts or paying the running costs for their Tech Abuse service for a day. When buying as a gift for someone, they receive an e-card to acknowledge the donation.
Care International
Care International is helping them deliver as many life-saving Covid-19 vaccines to the world's most vulnerable communities as possible. Supporters can either make a one-off gift or set up a monthly gift to support their work.
Great Ormond Street Hospital
The hospital's winter campaign aims to provide sick children with the treatments they need over the festive period or help fund the accommodation for family members needing to stay at the hospital. You can also leave a stocking message for the children which will be displayed in the hospital over Christmas.



Salvation Army
The Christmas Present Appeal distributes donated presents – and are expecting high demand this year as a result of the cost-of-Living crisis. You can donate new, unwrapped toys and gifts for children who might not otherwise receive a gift at Christmas.
Freedom from Torture
This charity has created an online shop where donors can help support refugees by paying for a giftbox, helping to spread the festive cheer. The boxes range in price and contents depending on what you can spare.
Sheffield Shoebox Appeal
This local charity scheme helps provide the less fortunate with presents this Christmas. Simply put together a shoebox full of treats and take it to one of the many drop-off points around the city.
Using contactless fundraising devices at Christmas
Communicorp's Christmas Toy Appeal
Starting during the pandemic, Communicorp and Landsec needed a safe, contactless solution for taking donations when their usual Toy Appeal across UK Shopping Centres was going to be severely affected by lockdown restrictions on retail.
We worked with them to create a bespoke solution, featuring the Donation Station. And now, it's an established part of this corporate charity partnership's work, because of the boost contactless donations have made to this fundraising appeal.
This will be our third year working with the company to provide Donation Stations at multiple shopping centres, helping passers-by support the Toy Appeal by either donating through card or dropping off toys.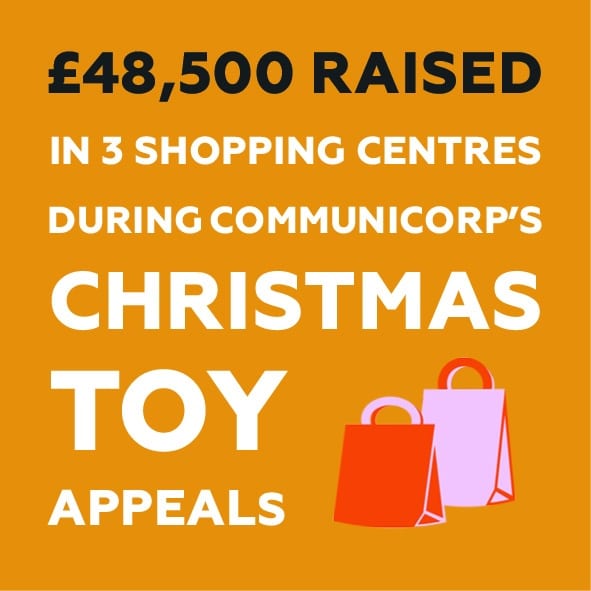 Church of England's Contactless rollout

The festive period is a busy time of year for churches, with many events and fundraisers taking place.
Not to mention the increased need for warm places of refuge during the energy and cost of living crises.
Donating to your local church helps keep their doors open, and provide care to people in need.
Evidence shows that the average contactless donation is three times higher than the typical cash donation in churches.
So, we were proud to be chosen by the Church of England as a key supplier earlier this year. Their rollout of digital donation devices across the country is designed to help bring digital giving inside churches in neighbourhoods large and small.
In fact, during the summer we passed £300,000 in donations made with our Donation Stations for the Church of England, since beginning the Digital Giving Project.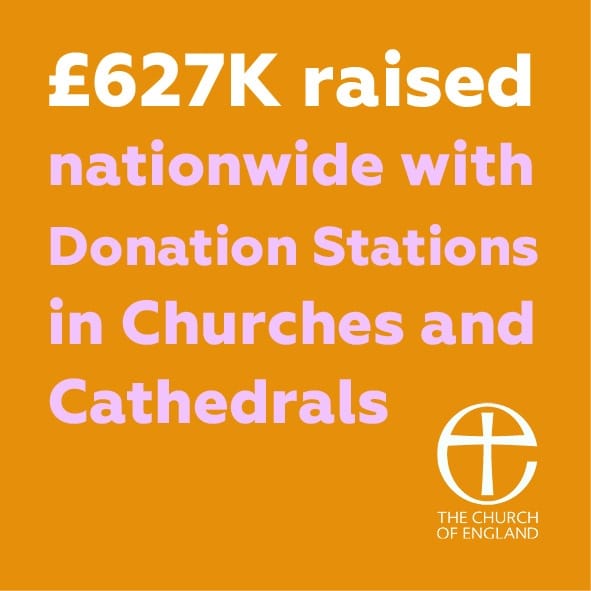 We help socially-minded organisations transition to digital systems, building stronger relationships through impactful products and services.
Our experience goes back two decades, with a foundation building and providing critical digital services and products for the financial services and retail industries.
With a long-proven ability to handle challenging projects and a team of trusted experts, we work hard to solve problems and deliver change that helps others.