In 2021, our Donation Station was chosen, along with other devices to help pilot a study into contactless and digital giving at the Church of England.
Six of Cumbria's iconic highly-visited churches now have an immersive digital donation device functioning year-round, and the results are beginning to show.
£30,000 given = 30% above target
It's even had a mention in UK parliament…
The Second Church Estates Commissioner, Andrew Selous said in October:
"Since June this year £30,000 has been given through these units. Which is 30% more than we were budgeting for and we know that the average contactless donation is almost three times higher than the average cash donation and the average online donation is ten times higher. So where Cumbria leads, the Church of England should follow!"
One year on, the pilot scheme has raised nearly £85,000 across 100 churches
Diocesan Stewardship Enabler, Sophie Hodge, said:
"The legacy of this pilot will be a constant and reliable income source, creating churches that are more sustainable and more able to serve the communities in which they belong."
Enhance your fundraising through digital integration
Without taking the place of cash donations or a giving plate, The Church of England can see that adding digital giving methods into its communities is beneficial to fundraising campaigns, and an opportunity for all. 
Getting the most out of your Donation Station
Find out how each feature is designed to give you the chance to grow your contactless fundraising, gain Gift Aid declarations and find out what your congregation is interested in supporting.
GWD are already helping monitor and report on this project for the Diocese, and with their own data, fundraisers can see average donations, transaction numbers and changes throughout the year.
Want to improve your Gift Aid declarations, together with your digital giving approach?
We've just published Gift Aid: a guide for charities that'll take you from novice to expert!
We work with all faith organisations, and understand each community's diverse requirements.
Questions about your church or organisation? Get in touch.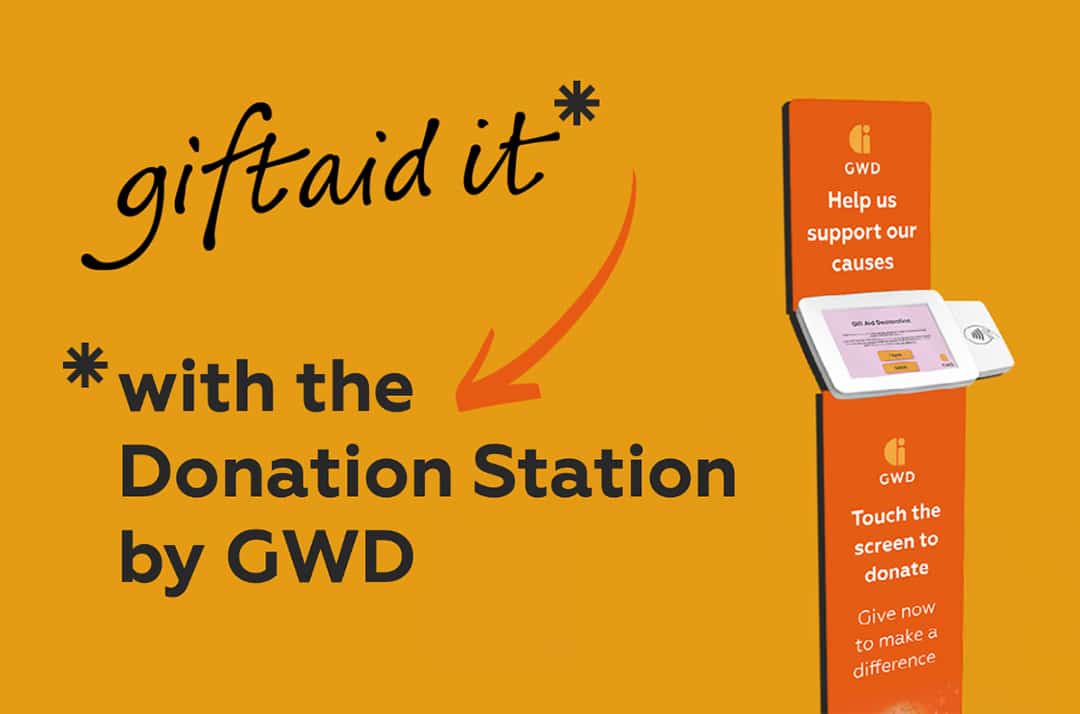 We help socially-minded organisations transition to digital systems, building stronger relationships through impactful products and services.
Our experience goes back two decades, with a foundation building and providing critical digital services and products for the financial services and retail industries.
With a long-proven ability to handle challenging projects and a team of trusted experts, we work hard to solve problems and deliver change that helps others.