This article focuses on how digital giving devices can streamline the Gift Aid donation process, raising vital fundraising income for charities.
Gift Aid is a UK government scheme that allows charities to claim back 25% of the value of a donation, as a form of tax relief.
For a charity to claim this additional money from HMRC, the donor must be a UK taxpayer and make a declaration allowing the charity to claim, at no extra cost to the donor.
Imagine the extra work you could do with this extra income – it could make a real difference to projects and beneficiaries.
It's extra funding for your charity! All donations are great, but the extra boost Gift Aid makes super-charges your fundraising activities.
It has the power to persuade. Research has found people are more likely to donate when they see the government is willing to top up their money to charity.
Gift Aid is an additional stream to existing fundraising revenues, and can be promoted through many different activities:
Sponsored Events
When collecting funds via sponsor forms, Gift Aid can be claimed when details of each sponsor are provided. This information needs to be given to HMRC as part of a Gift Aid submission. If participants are receiving a benefit during an event, these donations can not be claimed, but sponsorship platforms such as JustGiving will often integrate Gift Aid into its donation services.
Charitable Attractions
Gift Aid reclamations can apply to any charity that traditionally charges for viewing property that is preserved, maintained, kept or created by the charity. When admission fees are charged at 10% above the standard rate, and a clear choice is given between the two rates, Gift Aid can be claimed.
Memberships
Gift Aid can be claimed on membership fees provided the benefits do not exceed HMRC's benefit rules [details here], and applies to donations where no benefit is rewarded to the donor in return for the gift.
Donated goods
When donating goods to a charity shop, Gift Aid can be claimed if the shop takes note of donor details [name, address, email contact]. For a set amount of time goods can be donated and Gift Aid claimed, if records of sales are kept by the shop.
Collections – digital and cash
Cash collection buckets or tins won't qualify for Gift Aid but when separated into individually sealed envelopes with donor details and signed declarations, these donations can be submitted. Also, envelopes with a printed declaration will need to be filled in by donors when donating cash for instance at a venue, event or museum. Digital donations can be declared for Gift Aid. Donation devices like the Donation Station by GWD offer it integrated as standard, while others use third-party services and manual forms, to add the tax relief to their donations.
Auctions
In some cases, part of the money bid for an item in a charity auction can be increased through Gift Aid. This is only where the item has a clear market value, which must be stated at the time of the auction. Raffles or lotteries can't be claimed, nor can celebrity-endorsed items put up for auction.

Remember: All activities have specific limits and exceptions.
Nudging donors towards making a Gift Aid declaration.
Two key actions can increase the likelihood of a donor making that Gift Aid declaration.
Explain the impact

A regular supporter or passing visitor will more likely make a declaration if they understand the additional benefits it brings.

Try explaining what these additional funds will help with, all without cost to them. Broadcast how much was previously raised, and what this meant for beneficiaries. Integrate these messages into your Donation Station or signpost people to them around your donation spot.

Be consistent
Make these messages consistent across your donation devices, social media and fundraising marketing to donors, to drive engagement and awareness with your audience.
Digital devices and Gift Aid integration
Digital devices like the Donation Station by GWD are automated to capture donor details and declaration agreements. Gift Aid is then added to the total amount donated (as tax relief).
Consider where this can fit within current fundraising streams? Because, if there's little opportunity to make a GiftAid donation, your charity will miss out on additional funding.
And a large element of this is the cash donations given during collections and worship at religious events, according to UK government research.
The Donation Station by GWD is designed to ask for Gift Aid on each use, with a simple prompt for the relevant details [title, name, address, email] and ask for agreement to finalize the process.
The good thing here is all this data is automatically sorted, and available to download as a report for submission to HMRC, making for a quicker process than cash consolidation and manual input, which can be prone to error.
It's estimated that over £500 million in Gift Aid goes unclaimed every year by charities.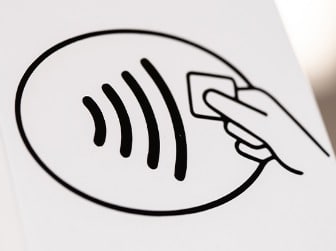 A note for Higher Tax Earners
When donors are higher tax earners, along with the 25% tax relief for the charity, a proportion of the Gift Aid [the difference between the basic tax rate and their highest rate] can also be reclaimed by the donor themselves. Details can be found here.
We've designed the Donation Station to help streamline admin processes, freeing charities up for more impactful conversations with donors.
We want to make it easier to harness the Gift Aid charities are eligible to claim.
Ask us for a demonstration to see how our Donation Station is fully integrated for Gift Aid, or just to talk about how digital giving devices can help your fundraising challenges.
We help socially-minded organisations transition to digital systems, building stronger relationships through impactful products and services.
Our experience goes back two decades, with a foundation building and providing critical digital services and products for the financial services and retail industries.
With a long-proven ability to handle challenging projects and a team of trusted experts, we work hard to solve problems and deliver change that helps others.