What's Levelling Up and how is it useful for Heritage? ​
Working with the Heritage sector means understanding the challenges being faced by organisations, charities and employers that represent it across the UK. 
It's hard to avoid the term 'Levelling Up' right now, but what does it actually mean for Heritage? And why is it important for the sector? 
There are a few ways to look at this idea, but the UK government sees it in relation to the country as a whole, and in order to redress the balance of opportunity more equally, across sectors from transport, to education and healthcare it defines Levelling Up as a mission to challenge and change the unfairness that, despite the talent, exists across the UK. 
What becomes clear is it requires the identification of geographical areas, whose social and economic state can be improved through community-driven solutions and funding.
But how exactly is that happening? And where does the Heritage sector fit in to all of this? 
Just as other sectors have started to pinpoint areas of future development, the Heritage sector has done the same. The RSA Heritage Index enables the government to highlight areas of 'heritage potential' and effectively distribute funding to local councils and trusts in order for them to move forward with proposed community projects.  
A number of funds exist to support Heritage activities, with the £4.8bn Levelling Up fund now inviting a second round of applicants, being the foremost. We've seen the active use of the Culture Recovery Fund, activated by the severe effects of Covid19 on our whole society, but there's also an Architectural Heritage Fund, and Additional Restrictions Grant that exist to help, and appear to be used in combination with each other. 
"In 2021 heritage and culture received 20.48% of the total funding awarded in England totalling £277 Million."
– Source: UK Gov
The Heritage Alliance recently curated a series of blogs from its member, bringing some fantastic insights about Heritage together. Key points from Matthew Mckeague – CEO, Architectural Heritage Fund stand out for us:
These investments look to regenerate historical buildings, giving them a new lease of life and allowing modern-day uses to be integrated accordingly. This 

creates employment opportunities, bringing local communities together

 and highlights the stunning architecture and history throughout the UK. 

 

As the climate crisis continues, there will be more pressure to reuse buildings rather than construct new ones, which takes up time, money and valuable resources.
Reports show, the arts, culture and heritage sector in South Yorkshire, our home county, was badly affected by the pandemic, with an estimated loss of 22% in 2021 (5% more than the UK average). This is possibly due to the high number of jobs within the sector found in this region.  
What's happening already?
Cities like Bradford and Coventry have made a start already, and appear to be joining up the dots between Arts and Heritage well. Many successful Heritage charities involved in this work take a hybrid approach, acting as property developer, landlord, social enterprise and creators. What's interesting is the variety of services and buildings the projects involve. 
Bradford secured £20mn from the first round of Levelling Up fund bids to redevelop a vacant city site into a long-awaited leisure centre and swimming pool, and are also preparing a bid for the 2025 City of Culture status, with a plan to revitalise its museums and galleries service, alongside a ten-year community-based strategy. 
Coventry ended last year on a high. City of Culture 2021, it's been working on 'Levelling Up' before it was fully defined as a concept. Here's where things start to overlap a little. The city's Historic Coventry Trust received a Heritage Development Trust Pilot Grant, with additional funding of £500,000 coming from the Architectural Heritage Fund, for the regeneration of high streets and town centres in England to create sustainable new uses for redundant or underused historic buildings.  
There's plenty of buzz right now, and communities are taking the next steps – we will watch to see how it develops in practice. 
What's clear is the value of Heritage and Arts brings to people and places. It's great to see this acknowledged and know there are tools now to leverage improvements for future generations to come. 
Small-scale or large-scale, we work with socially-minded organisations throughout heritage and arts sectors, and are always happy to discuss fundraising challenges, get in touch with any questions about your heritage project.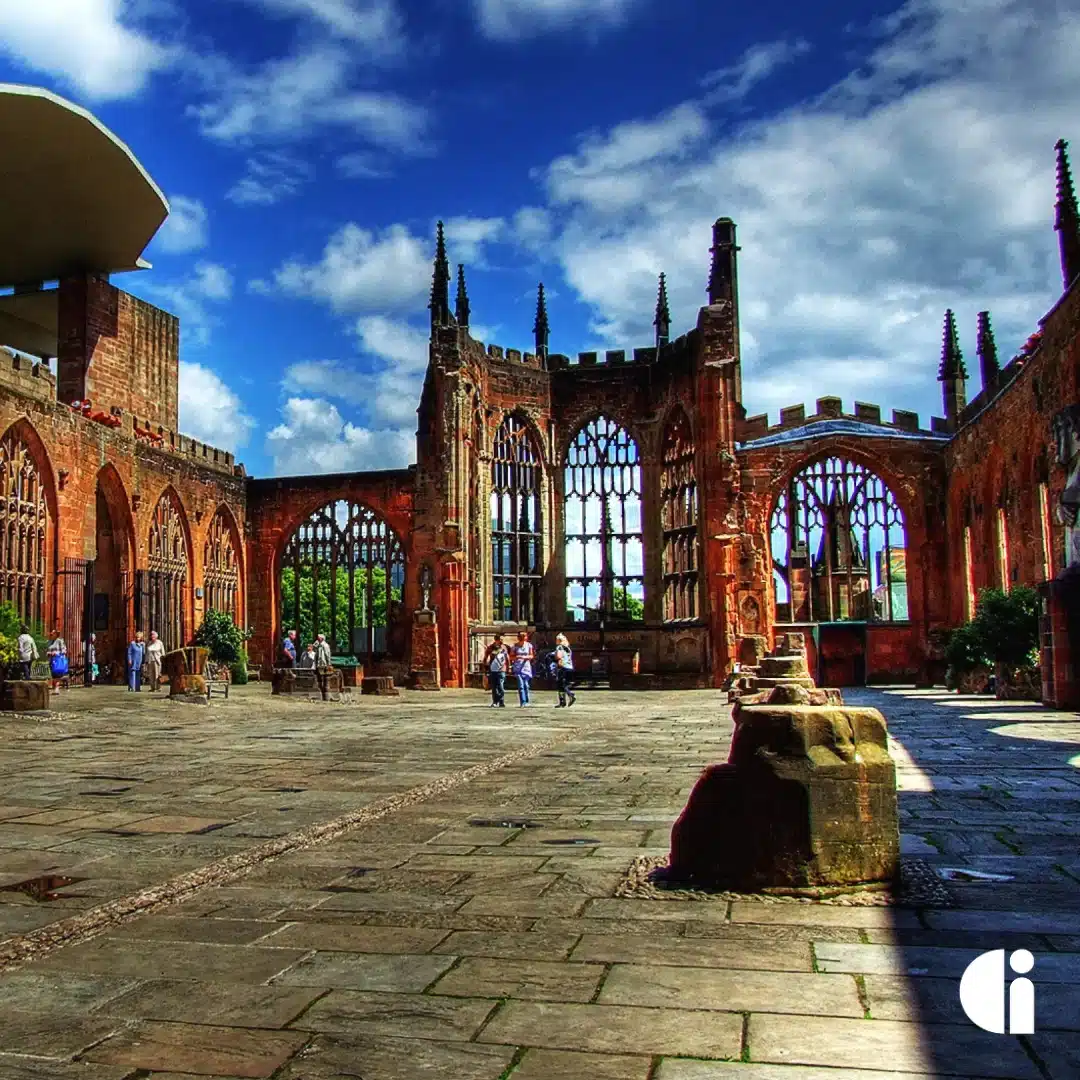 We help socially-minded organisations transition to digital systems, building stronger relationships through impactful products and services.
Our experience goes back two decades, with a foundation building and providing critical digital services and products for the financial services and retail industries.
With a long-proven ability to handle challenging projects and a team of trusted experts, we work hard to solve problems and deliver change that helps others.