Donation devices for the Buddhist community
Safe donation collections
Selfless giving, without expectation of return is part of a required action or Dana, in the Buddhist faith. The value of compassionate charity includes giving and sharing to help the poor, seen in many global Buddhist charities work to combat poverty.
Charitable work through sustainable development is so often connected to generosity and it's possible to make these donations easier and safer with a digital donation device.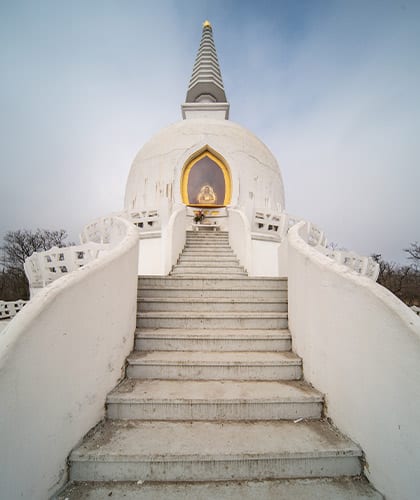 Flexible Donation Stations for Temples
Adding digital technology to a place of worship is an opportunity
to better support and encourage giving from the community.
The Donation Station can collect funds for the temple or a specific cause.
Any data captured during payment is safely encrypted during the process,
and it's worth exploring the functions of the device
to connect better with your visitors and donors in future too.
Contactless Donation Solutions
The Donation Station can help explain where donations have and will be spent – using your photos, branding, and graphics. With the Gift Aid function added, it will be possible to increase any applicable donation by 25% too.
Whichever model you choose, GWD will collaborate with you to create a solution for your organisation. As standard, we offer support through our online training material and help-desk. Plus, we offer on-site support, training and callouts.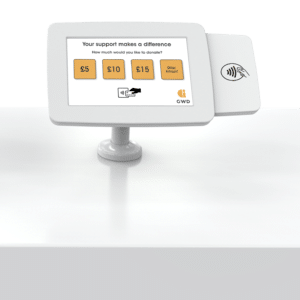 All major payment methods accepted
The Donation Station Family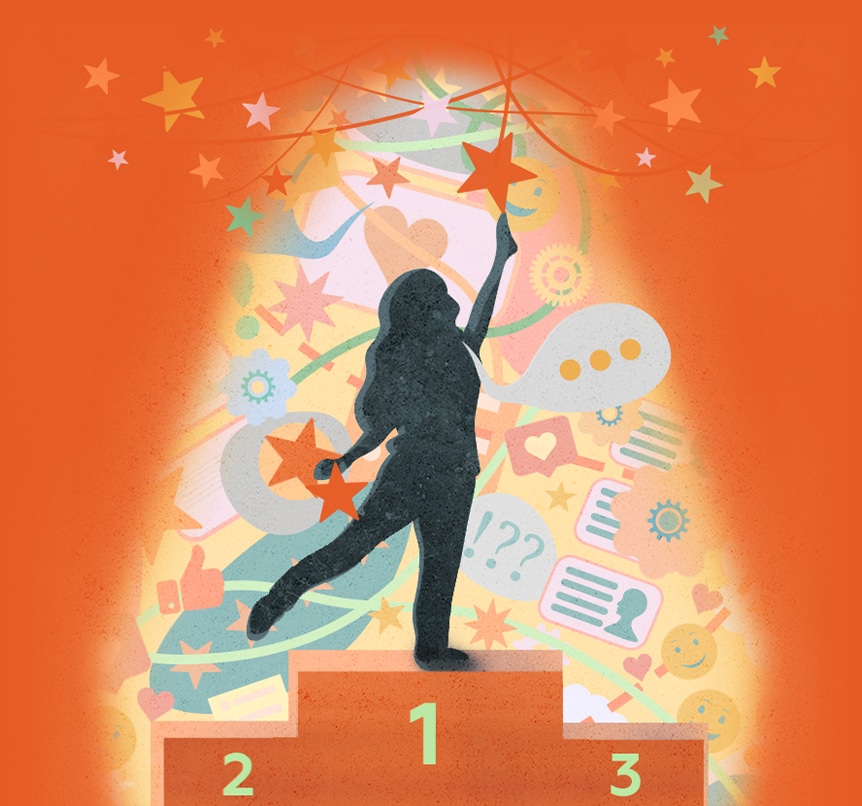 We're really pleased with our Donation Station, it's very visible and our visitors find is user friendly, so it's getting a lot of use. It's providing a steady stream of income and the reports we receive provide useful info, not least the Gift Aid data that we couldn't get from cash donations.
It was a pleasure working with GWD. Our order was fulfilled efficiently, the tech support is down-to-earth and the product looks very professional. A pleasure to deal with!
Thank you for all your time and support - you've been an absolute pleasure to work with and the contactless donation terminals look fantastic. This really has the potential to change fundraising across GLAM.
We saw the highest amount of donations per visitor we've ever achieved while using the Donation Station by GWD in one of our exhibitions - an increase of 50%.