Fundraising Convention 2023 Highlights
By GWD Admin / 6th March 2023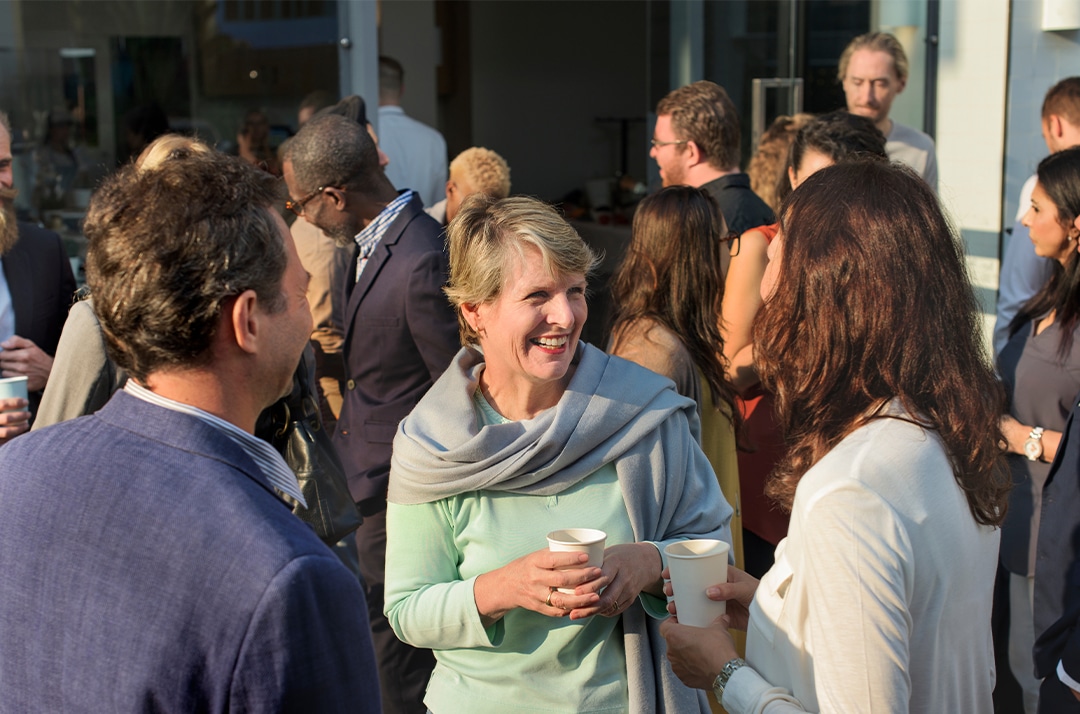 Fundraising Convention 2023 highlighted the value in getting together as a sector to 'Connect', share knowledge and experiences.
We attended the event in order to share real life examples and demonstrations of contactless fundraising technology that is now an established part of a charity's toolkit.
Charities understand the need for digital innovation, but how can you decide what is right for your organisation?
This year's event was held both virtually and in person, for the first time ever, paving the way for a more accessible approach to networking.
This approach has gained popularity post-pandemic; for both industry events and fundraising campaigns. Hybrid is more inclusive, allowing for a wider audience reach while also giving smaller organisations the opportunity to join online.
Digital was a big topic of conversation throughout the event. Whether it refers to online giving platforms, contactless technology, CRM systems or AI tools, it is clear that one solution does not fit all.
It's therefore great to hear from a range of perspectives. The Rising Stars session alone featured Air Ambulance Service, Yorkshire Shelter, THINK Consulting Solutions and Alzheimer's Society, all of which have different needs and use cases.
The Third Sector has had a challenging few years, with budgets being stretched and donations in decline. However, the one common goal for charities is the need to develop and nurture meaningful supporter relationships in an increasingly competitive climate.
Digital tools like the Donation Station provide charities with the means to do this safely and successfully through:
Automation – save staff time and stress by automating processes such as Gift Aid declarations.
Marketing – gather donor contact details for targeted and personal messaging.
Data collection – use data gathered through technology to understand donor behaviour and giving habits.
We believe a successful fundraising tool should be accessible, innovative and impactful, with value delivered twofold, in donations and data.
GoodPaye are an organisation dedicated to making payroll giving easy.
Smaller businesses can now access the service which provides an easy, stress free way for companies to do good and demonstrate their Corporate Social Responsibility (CSR) in the process.
It was great to learn that GoodPaye have seen high rates of employee engagement, an increase in funds received by charities and a growing understanding of the value of data. 
Digital devices for charities
The Donation Station is an in-situ contactless fundraising tool, purpose built to encourage engagement. 
Using customisable branding and a strong on screen journey, it empowers fundraising through showcasing causes and capturing individual giving data for charities. 
Using these devices alongside other collection tools such as online giving platforms, payroll giving, legacy giving etc creates a holistic giving strategy.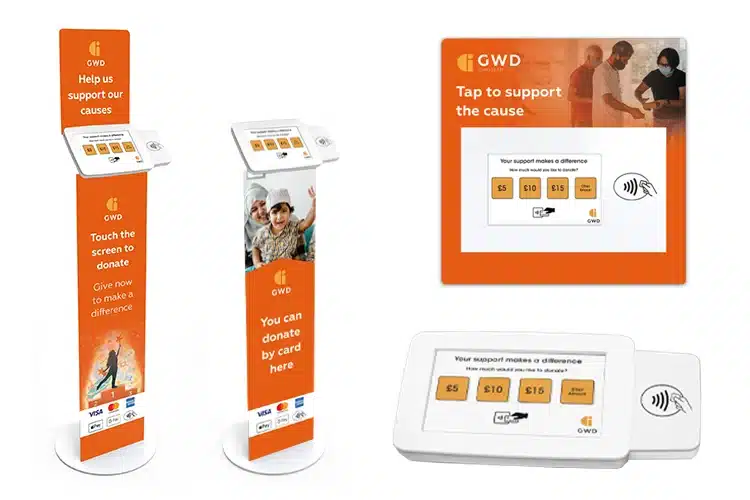 We help socially-minded organisations transition to digital systems, building stronger relationships through impactful products and services.
Our experience goes back two decades, with a foundation building and providing critical digital services and products for the financial services and retail industries.
With a long-proven ability to handle challenging projects and a team of trusted experts, we work hard to solve problems and deliver change that helps others.