How to use the Donation Station features to benefit your fundraising strategy
The Donation Station comes with high-performance fundraising features as standard, that are designed by us to capture the attention of supporters, and transform their interest into donations.
Here we're focussing on the benefits these tools bring to your charity's or company's fundraising.
1. Using the Causes feature
Did you know you could add causes to your Donation Station? 
This screen is deliberately designed to harness interest and empower users to make a choice about where their donation goes.
Fundraising knowledge shows us that by showing who or what their monies will help with, people will tend to commit more readily and give more generously.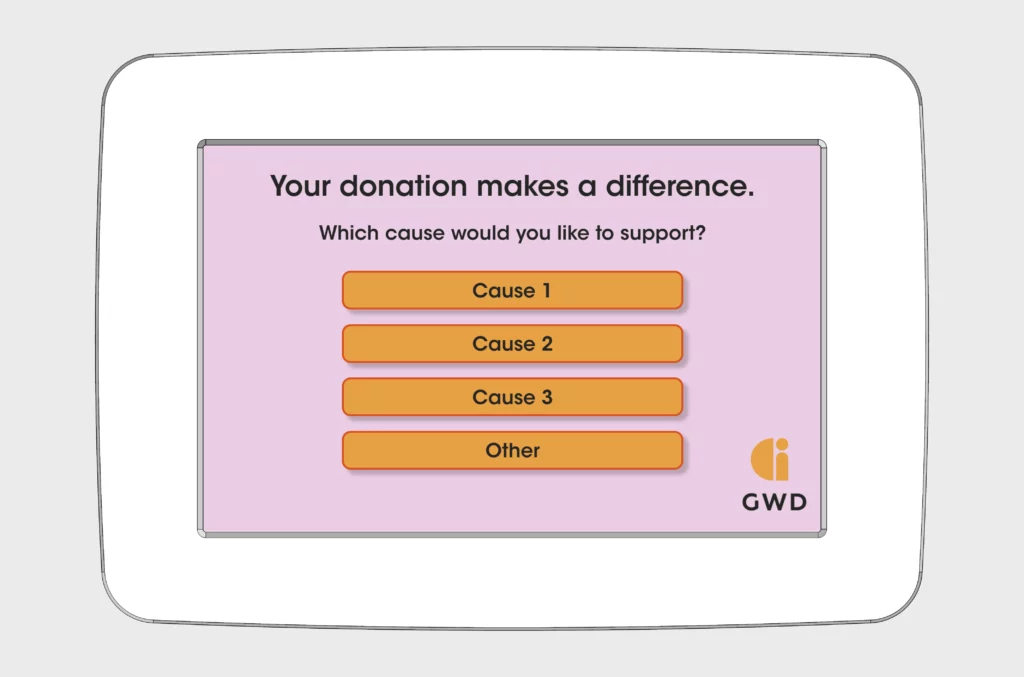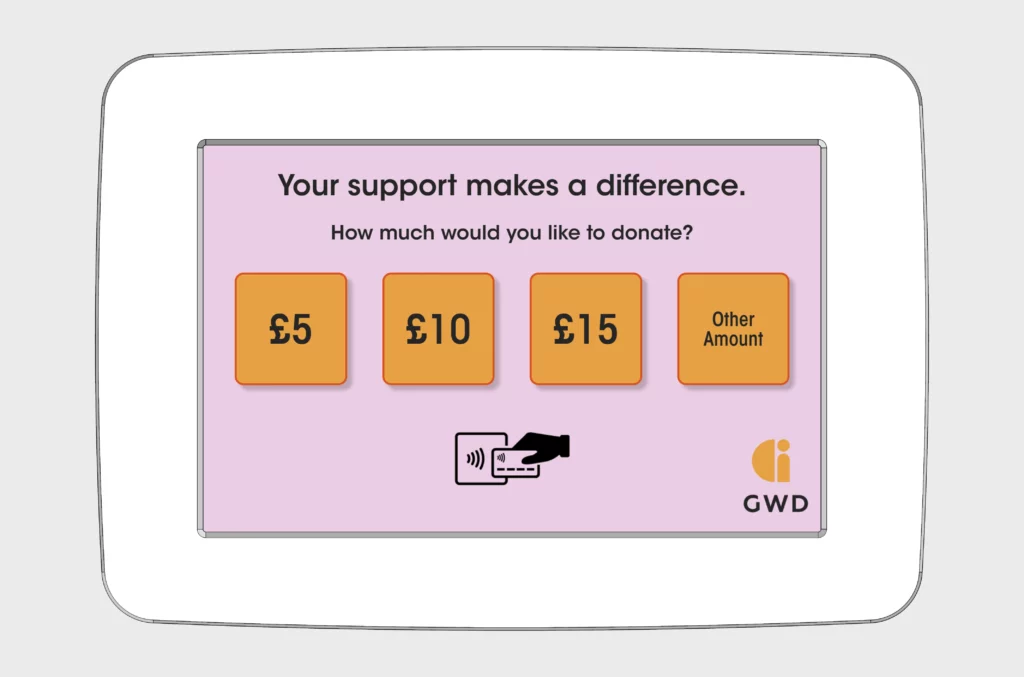 2. Using the varied Donation amounts
The Donation Station's large screen is deliberately setup to make donating easy. Accessible by design, we've made it possible for charities to ask supporters for generous donations by placement of upto 4 amounts across screen, on large buttons that are easy to select. 
Again, psychology shows that by giving set choices above a charities average donation, the Donation Station captures higher donations than other contactless methods. We all know how reading a small screen on a shop till-point can be difficult at times.
So, a combination of large-scale screen, plus more donation amount options equates to better returns on investment.
3. Using questions to encourage marketing signups
Each Donation Station allows for the proposal of two questions, that can gather responses that can improve fundraising efforts across the board.
Your marketing team will gain new supporter info, plus opportunities for follow-ups to start converting single donors into regular givers, which is often an essential objective for many in the non-profit sector.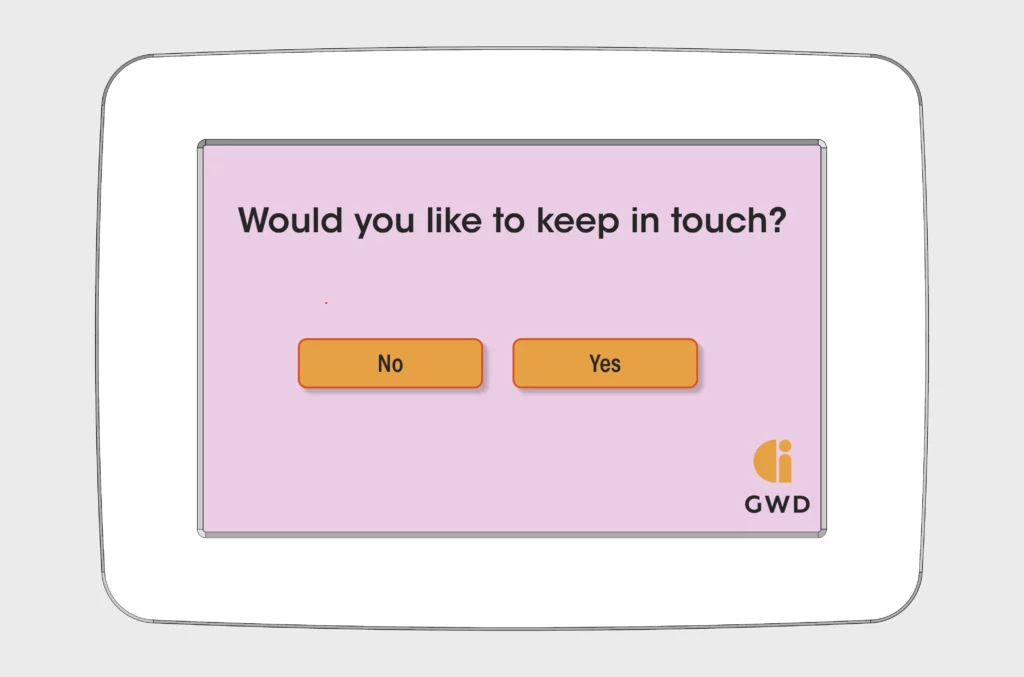 4. Using the Remember my Card feature*
Working with our partners across the payment industry, we've developed a specific feature that is a great help for anyone capturing regular donations, perhaps in faith communities on regular days.
When enabled the device will ask to collect secure data, making it easier to use the Donation Station again on a return visit, recalling payment and contact info to make for a quicker payment process.
*NOT CURRENTLY AVAILABLE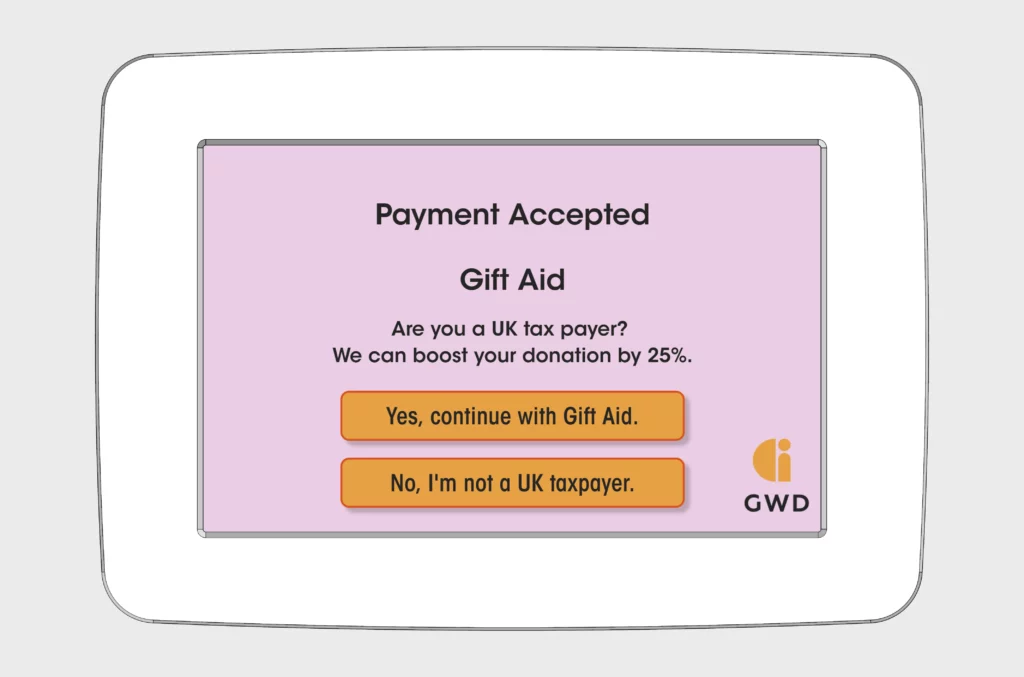 5. Enabling Gift Aid declarations on your Donation Station
We know the value of Gift Aid for charities. We've got a whole guide on it here.
 What's key is the additional income it provides for all charities, or indeed the tax relief it can deliver for any commercial business fundraising on other's behalf. The Donation Station easily converts any donor into a Gift Aid declaration with all required information harvested at point of payment. Downloadable reports are available for simple tax relief submission by fundraising teams.
6. Using Attract Loops and Branding
The messaging and display options available with Donation Stations help each device maximise it's donation gathering potential.
On-screen 'Attract Loops' are designed by GWD's in-house design team, or we'll happily use your own designs. Played in a loop on screen, they'll showcase the causes, charity messaging and imagery to catch attention from passers by.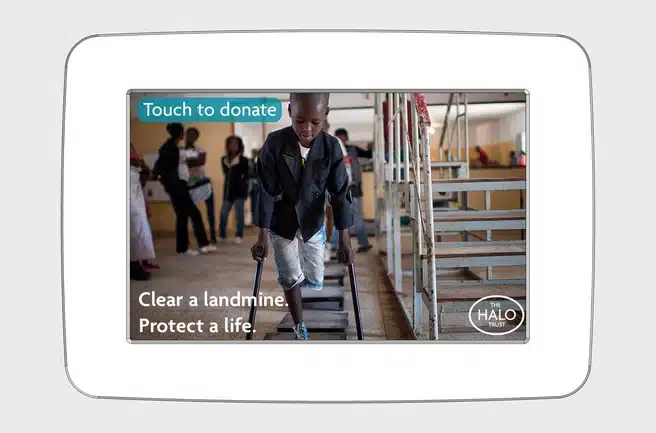 Display branding can be as colourful or classic as you require. We've made it easy to reflect a charity's identity or fit in with an environment through templated branding that can further signpost and talk about your cause
We help socially-minded organisations transition to digital systems, building stronger relationships through impactful products and services.
Our experience goes back two decades, with a foundation building and providing critical digital services and products for the financial services and retail industries.
With a long-proven ability to handle challenging projects and a team of trusted experts, we work hard to solve problems and deliver change that helps others.