This week marks #LearningAtWorkWeek2022
By way of marking this 'festival of workplace learning' we wanted to ask some of our newer team members about their experience of work at GWD, through our collaboration with the UK government Kickstart Scheme.
We worked with a local training provider Together For Sheffield to support 16-24 year olds looking for work, through a 6 month programme aimed at building their skills and providing real-life work experience with local businesses.
Fortunately for GWD, a number of Kickstart employees decided to stay with us at the end of the programme, when we were able to offer them permanent positions! We asked a couple of the participants what they've learnt in their time at GWD because, when it comes to learning, this could mean new programming skills, or negotiation techniques.
We all have different takes on what's important to us.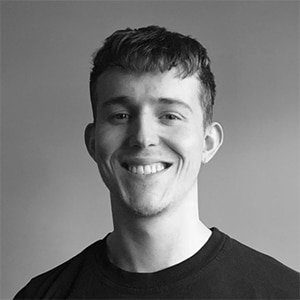 Charlie Fox, UI Design Assistant
What have you found most interesting about your work so far?
I've had the chance to be part of lots of projects, in different teams. I'm most proud of developing a new sustainability page from scratch and an ongoing consulting project for the NHS.
What sort of learning opportunities have you had?
I have gained a deeper understanding on how to communicate with other departments within the business such as developers. I have built my confidence in working as part of a small team, and have learned to adapt to changes in deadlines and work priorities.
Being in the company has helped me learn how to liaise with external clients effectively, and how to handle deadlines and work with brand guidelines.
How did you find out about the Kickstart scheme and what made you go for it?
I found out about the scheme through the job centre. A friend of mine had also embarked on a similar journey and recommended I give it a go as he found it was a great opportunity and the job prospects seemed good.
Would you recommend this kind of work experience opportunity to others in your position?
Yes, for sure. The scheme was a great way of allowing people to gain valuable work experience in entry level roles, to progress their career prospects.
When I finished uni, I was looking for a way to get into the UX/UI design work I'd trained in, and this has given me the chance to get that Junior UX role I wanted, and progress my career.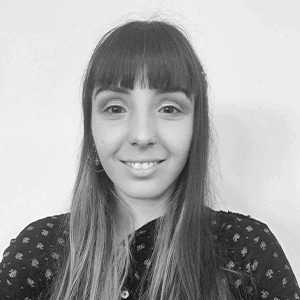 Gemma Collier, Marketing Assistant
What was it like being on the Kickstart scheme?
I was initially looking for anything available in customer service as this is where I had previous experience. However, my work coach advised that I look at marketing/design jobs too just in case something was available at junior level.
I didn't know much about the kickstart scheme when I applied, and went in somewhat blind, but after a successful interview, I felt more confident and ended up being offered the role.
My arrival at the company coincided with the businesses rebrand, meaning I could create illustrations for GWD's new website while helping to implement branding and support the marketing department with pitches etc.
What sort of learning opportunities have you had?
I've had many opportunities to try new things and develop my design and marketing skills.
This whole journey has helped to grow my confidence as well as my skillset. It has also allowed me to build up my portfolio, showcasing my range of design skills.
Are there any projects you are particularly proud of since your arrival at GWD?
I am most proud of are the Sustainability page and the illustrations I have created for the website. I look forward to continuing to build on these designs in the future, in order to establish a consistent image for GWD and encourage new visitors who might be adverse to the tech industry. I enjoy the challenge of creating approachable and welcoming imagery.
We help socially-minded organisations transition to digital systems, building stronger relationships through impactful products and services.
Our experience goes back two decades, with a foundation building and providing critical digital services and products for the financial services and retail industries.
With a long-proven ability to handle challenging projects and a team of trusted experts, we work hard to solve problems and deliver change that helps others.