Modular self-service library lending devices for a future-focused public service
Recently installed at multiple sites across East Sussex, the Discovery Station was chosen through a competitive tender process to fulfill this local authority's need to deliver a future-facing libraries service.
Equipped to meet changing user needs, and delivered with training aimed at empowering library staff to manage the ongoing running and basic maintenance of the system, the Discovery Station kiosks are designed to increase patron use through a simple and intuitive user interface, for issue and return of items and account management.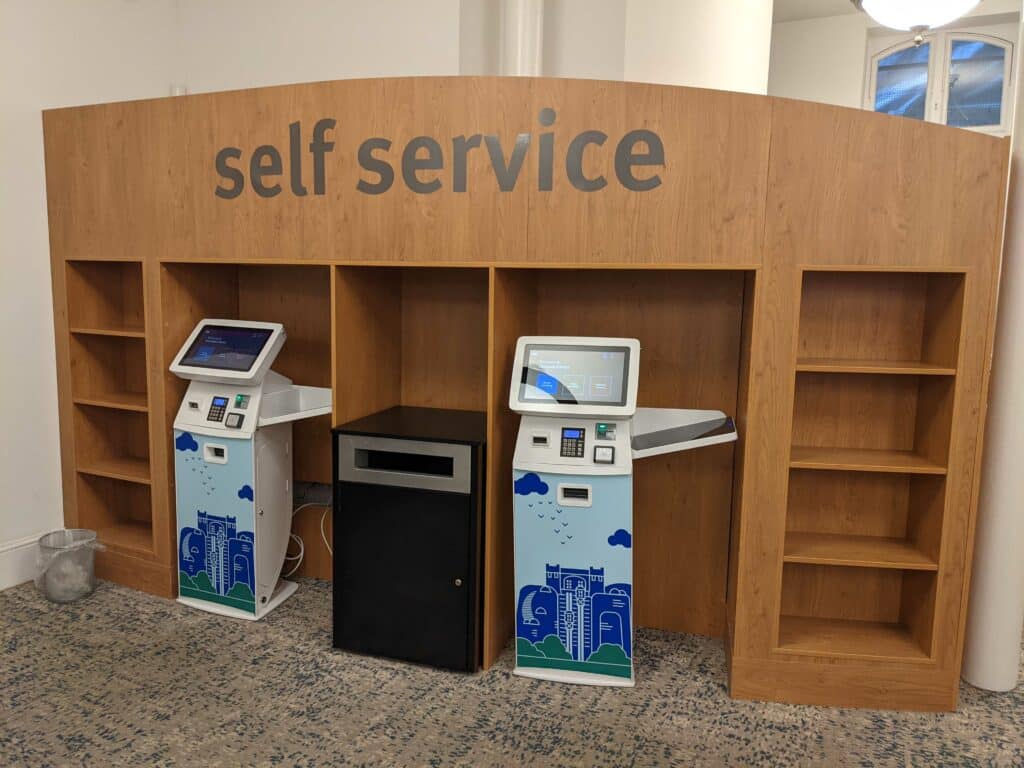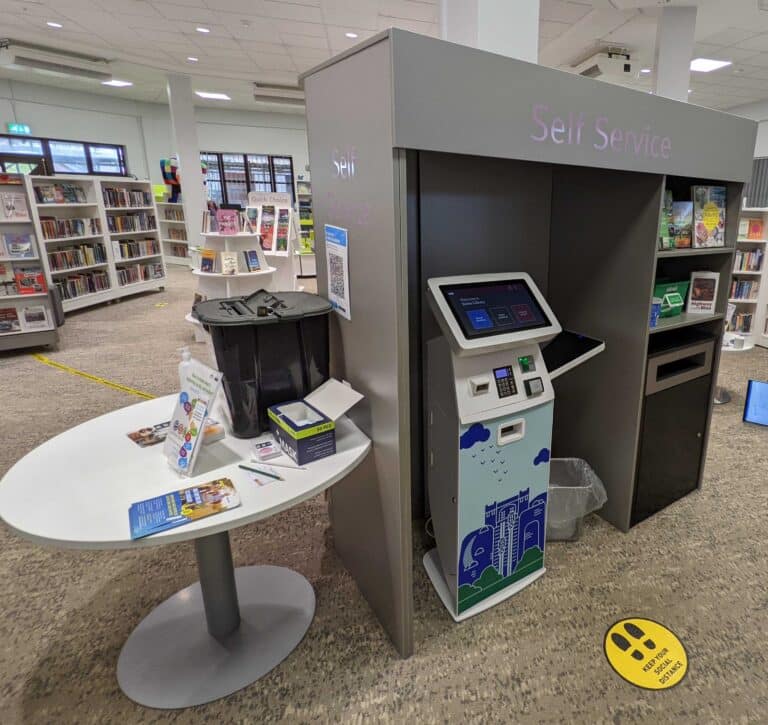 The Discovery Station by GWD is a custom-built solution with circular economy design principles, made to last longer than a typical lending kiosk contract, upgradable and updateable as services grow and change, without the need for costly and environmentally wasteful replacement at contract end.
Here's what Steve Henson, Principal Library Officer at East Sussex County Council Libraries, had to say about our work:
"I just wanted to say a massive thank you for the successful installation of the kiosks and how well you worked with the teams on site and Marina. The staff feedback has been really positive and this is in large part to how well the installations went and the efforts by yourself to support the customers. I was also able to leave you to it with full confidence that it was under control which had a big impact on my work loads the last two weeks. Everyone is glad to be working with you and the team and look forward to making the most out of the kiosks. Thanks again."
— Steve Henson, Principal Library Officer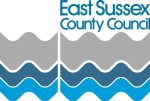 Want to know more about the Discovery Station?