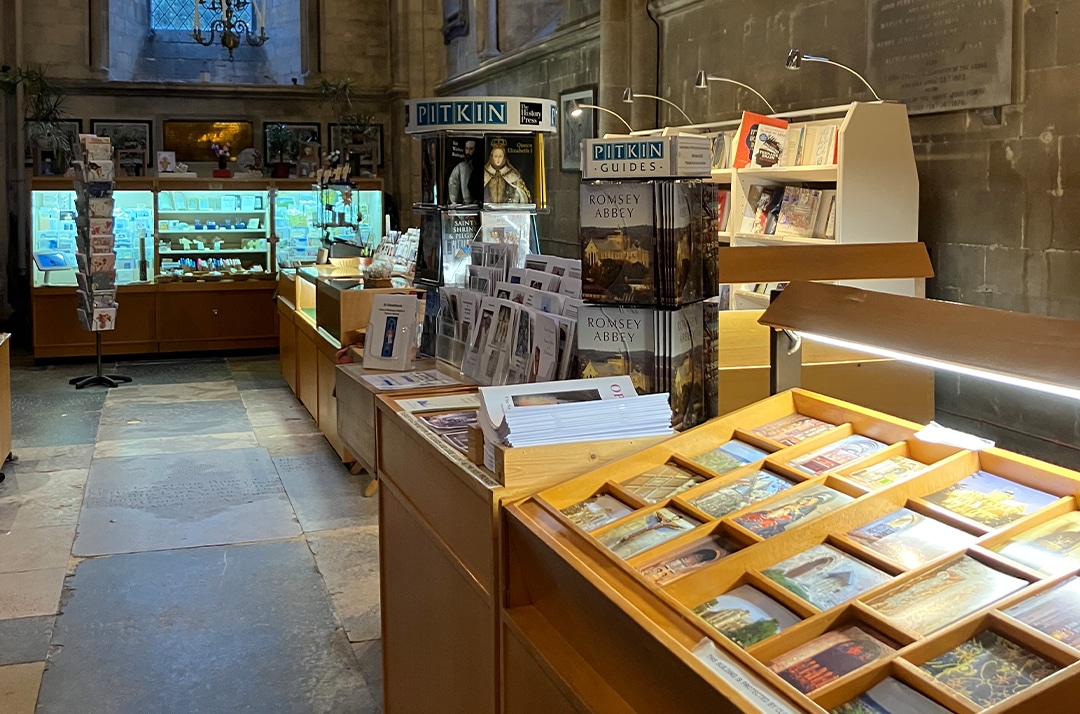 Medieval Abbey implements contactless device to boost shop transactions
Romsey Abbey is a large Norman church and a Grade One listed building, that is part of the Winchester Diocese. The current building is over 900 years old but some artefacts date back to Saxon times. The Abbey is a popular visitor attraction having more than 45,000 visitors a year.
During the summer months their shop is staffed by volunteers for a few hours a day. When staff aren't available, there is an honesty box for cash donations.
However, the Abbey identified a growing need for cash alternatives. Without a contactless solution on site for shop transactions, they were missing out on potential income from the giftshop, particularly when unstaffed.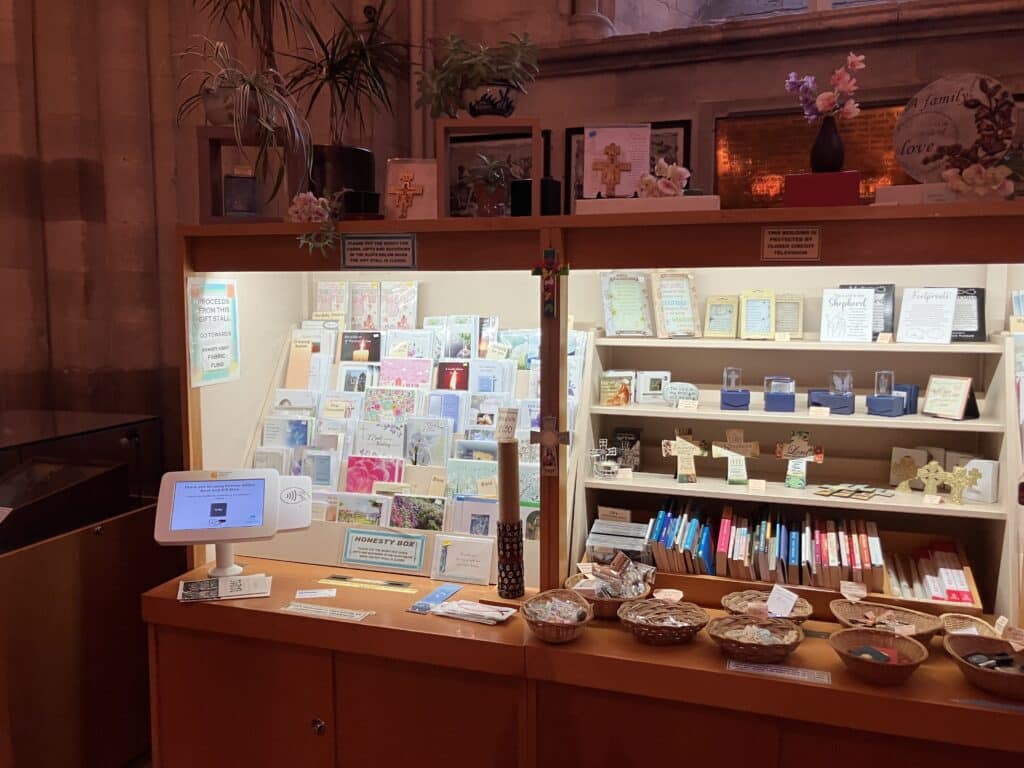 Giving customers a fast, flexible way to pay
The Abbey's main challenge was not having contactless payments available for Gift and Book Shop purchases when unstaffed.
A contactless device that features a large-scale keypad for accessibility purposes was also needed so it could be easily used by customers without the need of staff support.
The end goal was to increase customer engagement through the device and boost overall shop income.
"Cameron listened, understood and took the necessary action to move my requirements from concept into reality"
Secure contactless transactions for an un-staffed environment ​
After interacting with a Donation Station by GWD at another church and noticing the kiosks large screen and full keypad capabilities (both pounds and pence are shown on screen), the Abbey reached out in hopes of installing their very own Donation Station.
After some initial discussions, we identified that the use case for this device was somewhat unique, as it was being used as a form of payment in their shop, as opposed to collecting donations.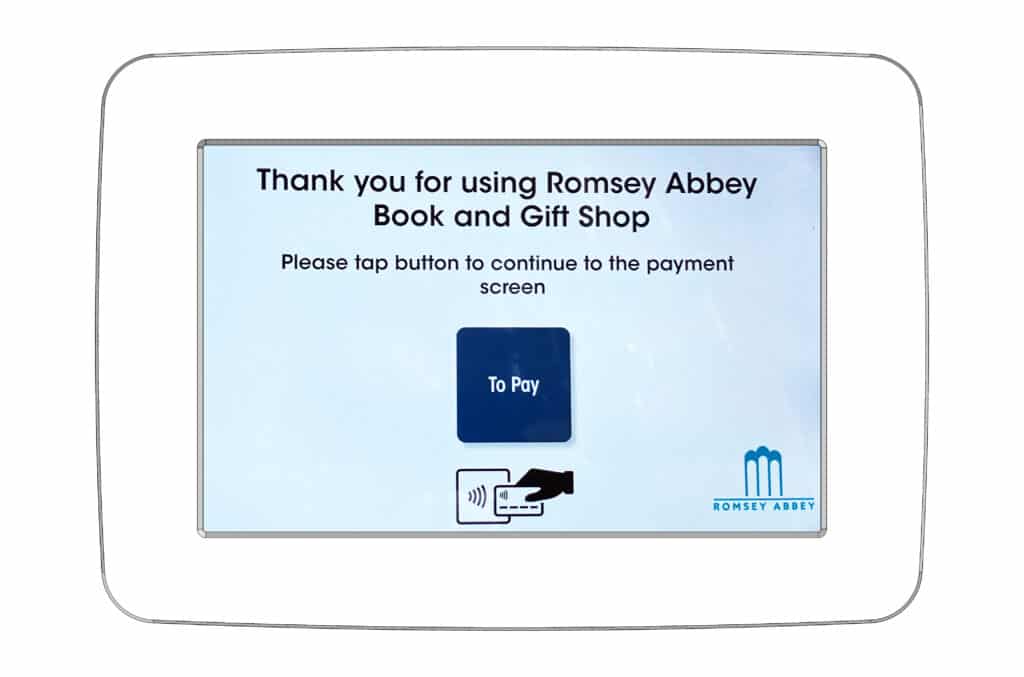 It was clear that the Abbey needed one-to-one support, both for device set-up and optimisation. Our Sales Manager, Cameron, spent time consulting with the Abbey's team to find the right solution and optimise the device for their particular needs.
For example, the removal of any 'Donation' centred messaging made it clear to visitors what the device's purpose was.
Since installing the device and setting it up for shop purchases, the Donation Station is working well and just as envisaged. It's secure and inclusive design means customers are responding well to the new addition to the shop, with higher rates of interaction than they first expected.
Anyone with the intention of purchasing something from the shop now has the option of paying by card, meaning the Abbey is not missing out on any visitor engagement or income and the transactions are secure.
Since the installation of the device, the Abbey has seen an increase in shop transactions, highlighting the success of this particular use case.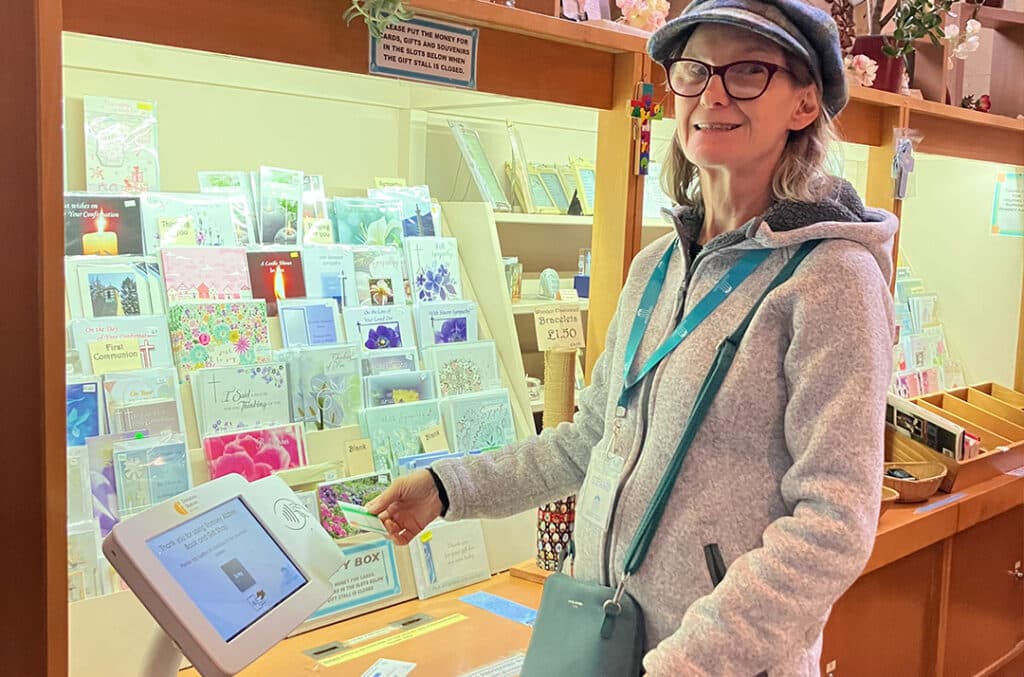 "Easy to install and the user interface looks excellent and was easy to use."
Ask us for a demo of our Donation Station, or tell us what you want to achieve with your fundraising.