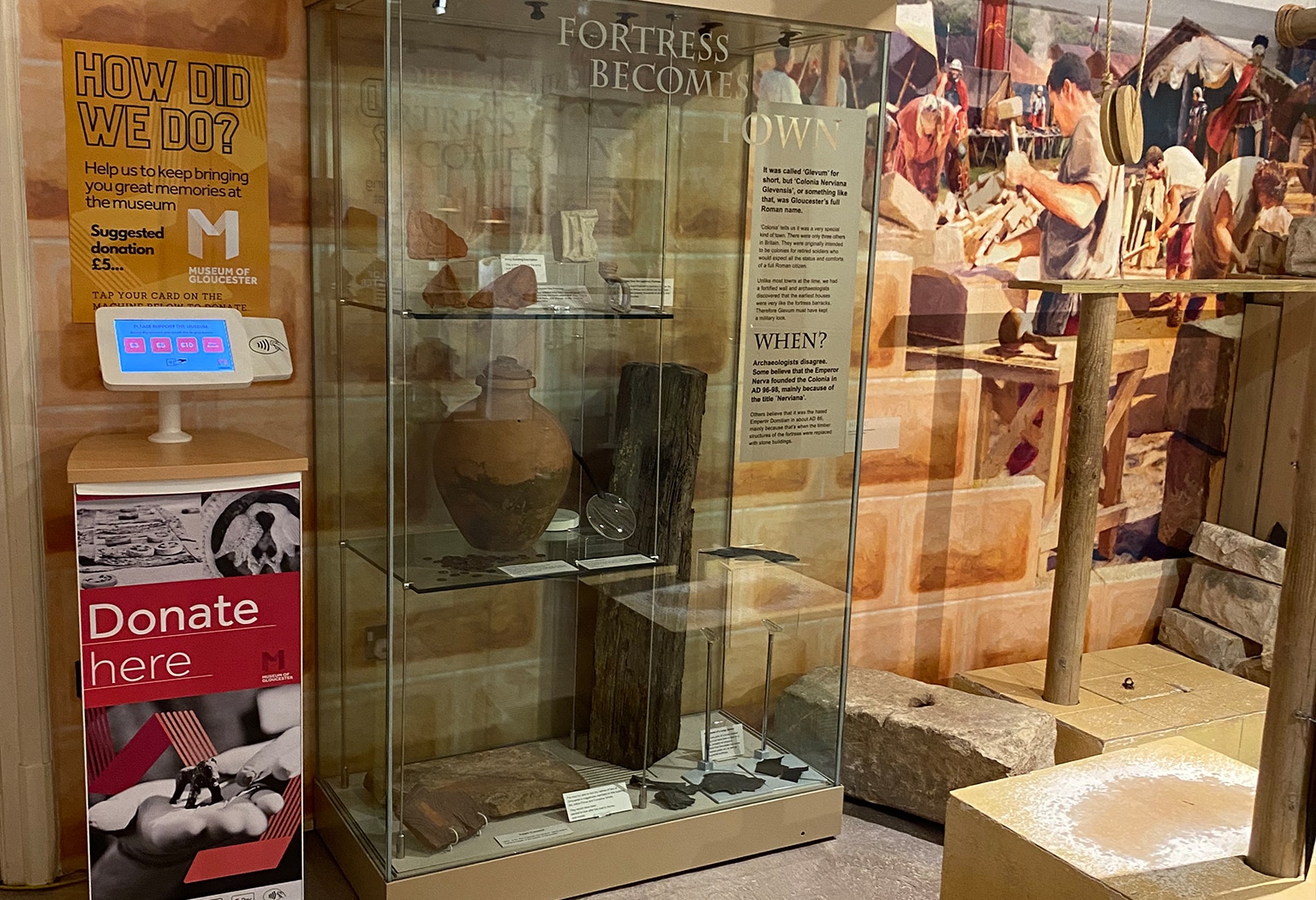 Helping visitors show how much they enjoyed their visit
The Museum of Gloucester holds over 750,000 historical objects in an internationally known collection dating back to Roman times, including paintings, Roman tombstones and the world famous Birdlip Mirror.
Alongside their permanent collection, the museum puts on events and exhibitions for visitors to attend, helping to bring in both income and footfall.
Like many museums, the Museum of Gloucester had to close its doors to the public during the pandemic, causing a lack of visitors and support through donations. Something the organisation relies on due to offering free admission.
Since reopening their doors, the museum was in need of an unmanned donation device to add to their existing income streams which include online donations, ticketed events and venue hire.
We provided them with four of our contactless Donation Stations, in May 2021, to position throughout their venue. They have since collected over £5000 in donations, helping them to continue their work and educate generations to come.
This is in partly due to their use of our Gift Aid feature which is easily integrated into the donor journey to boost income.
One of the many features that stood out to the organisation was the devices ability to be left unattended – this means staff can focus on other tasks while the Donation Station promotes their cause and processes donation.
Interested in digital fundraising for your cultural venue?
"We would not have a museum without a constant commitment to supporting local archaeology, finding new artefacts and continuing to tell the story of Gloucester and the wider county. And preservation and conservation is so important to continue to tell the story of the city to our varied audiences for now and for many years to come…"
— Amy Washington, Events and Marketing Officer