Sheffield Botanical Gardens
Outdoor fundraising for a prestigious location
A brilliant example of botanical design and conservation, situated within a large outdoor site, the Friend's group wanted to develop an interactive solution to both promoting the Gardens' activities and their fundraising activities.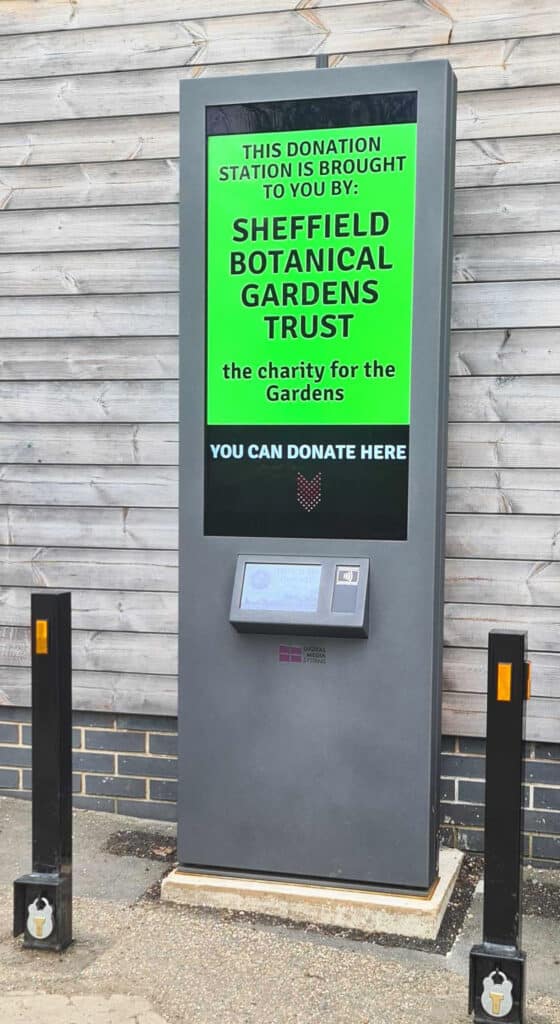 Our collaborative approach with a third-party expert retail display supplier Digital Media Systems, allowed for a integrated fundraising totem-style display.
Key graphics, Thank You animations and messages linked to the donor's journey are programmed to appear on the large display screen placed above our Donation Station screen.
Interested in digital fundraising for your cultural venue?