Recent research found that charitable donations have declined by more than 50% from 2021 to 2022. So how can the Third Sector make donations count and donors feel valued?


Throughout a donor journey, charities have many opportunities to show appreciation for their support.
Let's start at the beginning – encouraging people to give!
Providing a memorable giving experience for supporters is vital in today's competitive climate. Due to charities having an increasingly online presence, they need to work harder for their cause to be recognised and considered by consumers.
What does Experiential Giving involve?
This about donation journeys that incorporate immersive design mixed with audio and visual triggers that create a bigger impact, whether it is online or in-person.
Donors then associate your organisation with this memorable  and positive interaction. Ultimately establishing a deeper connection to the cause and increasing the likelihood of continued support.
Using technology to enhance the donor experience can also be a great way to gain a competitive advantage. Something you'll see often in the retail industry.
Communicorp's annual Toy Appeal is great example of set design mixed with digital screens to capture both attention and donations.
Now that you have received your donation, you need to stay in touch.
Regardless of the communication channel (text, email, newsletter, social media etc.), it is important to personalise your messaging to the right demographic.
Post pandemic, the public is expecting a certain level of service – one that is of quality, tailored to their needs and seamless.
The same is expected of Third Sector organisations, as resources are increasingly stretched due to lack of funding and limited digital skills. It can sometimes be a challenge for charities to provide a service that is on par with that of businesses.
More and more organisations are turning to CRM systems to take their marketing approach to the next level. Building a database of relevant donor information allows you to increase efficiency, reduce workloads and automate timely processes such as the publication and delivery of newsletters.
Remember, data is valuable!
Showing impact to donors builds trust and is a great way to build loyalty.
The combination of a cost of living crisis and the increased exposure to causes in need, means the public need to be certain their money is going where it is needed and being used appropriately.
They need to know:
Their support is valued
Their donation is making a difference
The charity is being transparent about the funds direct impact
The Guardian recently found only 73% of Barnardo's spending goes towards 'working with young people', compared to their quoted 92%. Their article suggests a growing mistrust in how charities spend their money, so it's important to be clear with the public about any claims you make with data.
There's an opportunity for the Third Sector when it comes to providing supporters with transparent messaging and updates surrounding their monetary contributions.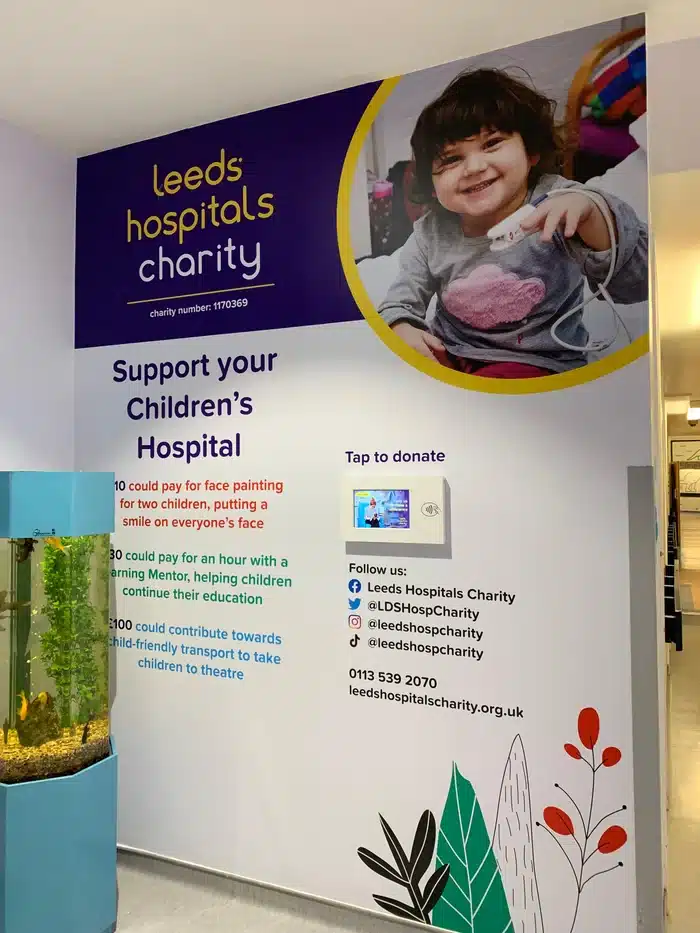 It seems obvious but 'Thank You' goes a long way!
Whether it is at the start of their giving journey, or further down the line, letting donors know that their direct support is appreciated is the foundation to building a meaningful relationship. You can welcome and thank new donors while also showing gratitude to repeat givers.
Depending on their preferred channel of communication, you could: 
Write a letter
Send an email
Give them a call
This makes the donor feel seen, gives them a good feeling and reaffirms their decision to give to your cause.
Digital transformation makes it easier than ever to establish connections and show gratitude. For example, The Donation Station features a 'Thank You' screen at the end of the donor journey. One of many features designed to make donors feel valued.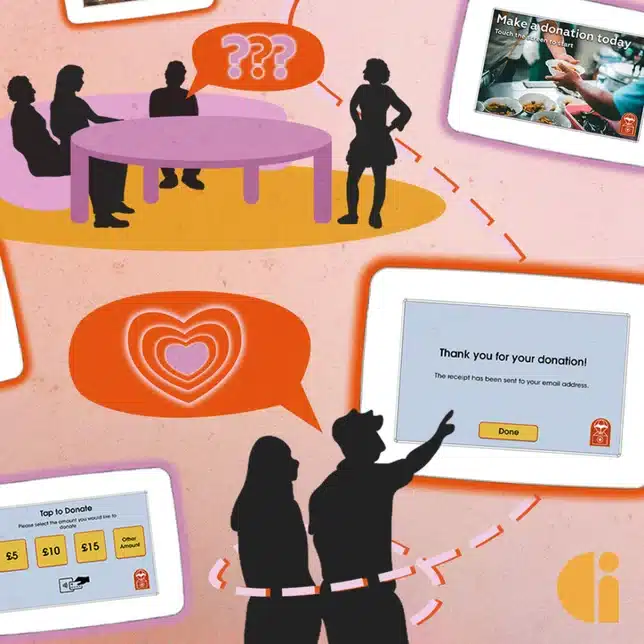 This takes saying 'Thank You' one step further, making the donor feel special.
Many charities show their appreciation through activities such as:
Donor recognition walls
Honouring major donors on their website
Giving a shoutout at events
Sending a gift  
This not only makes the donor feel recognised but also spotlights their good deed, potentially motivating others to give too. 
Donor relationships are vital to the survival of charities, so your approach must be well thought out, not to mention genuine. The main goal here is to create a connection with supporters.
So remember to keep it authentic! 
We help socially-minded organisations transition to digital systems, building stronger relationships through impactful products and services.
Our experience goes back two decades, with a foundation building and providing critical digital services and products for the financial services and retail industries.
With a long-proven ability to handle challenging projects and a team of trusted experts, we work hard to solve problems and deliver change that helps others.