Al-Huda Islamic Centre and Mosque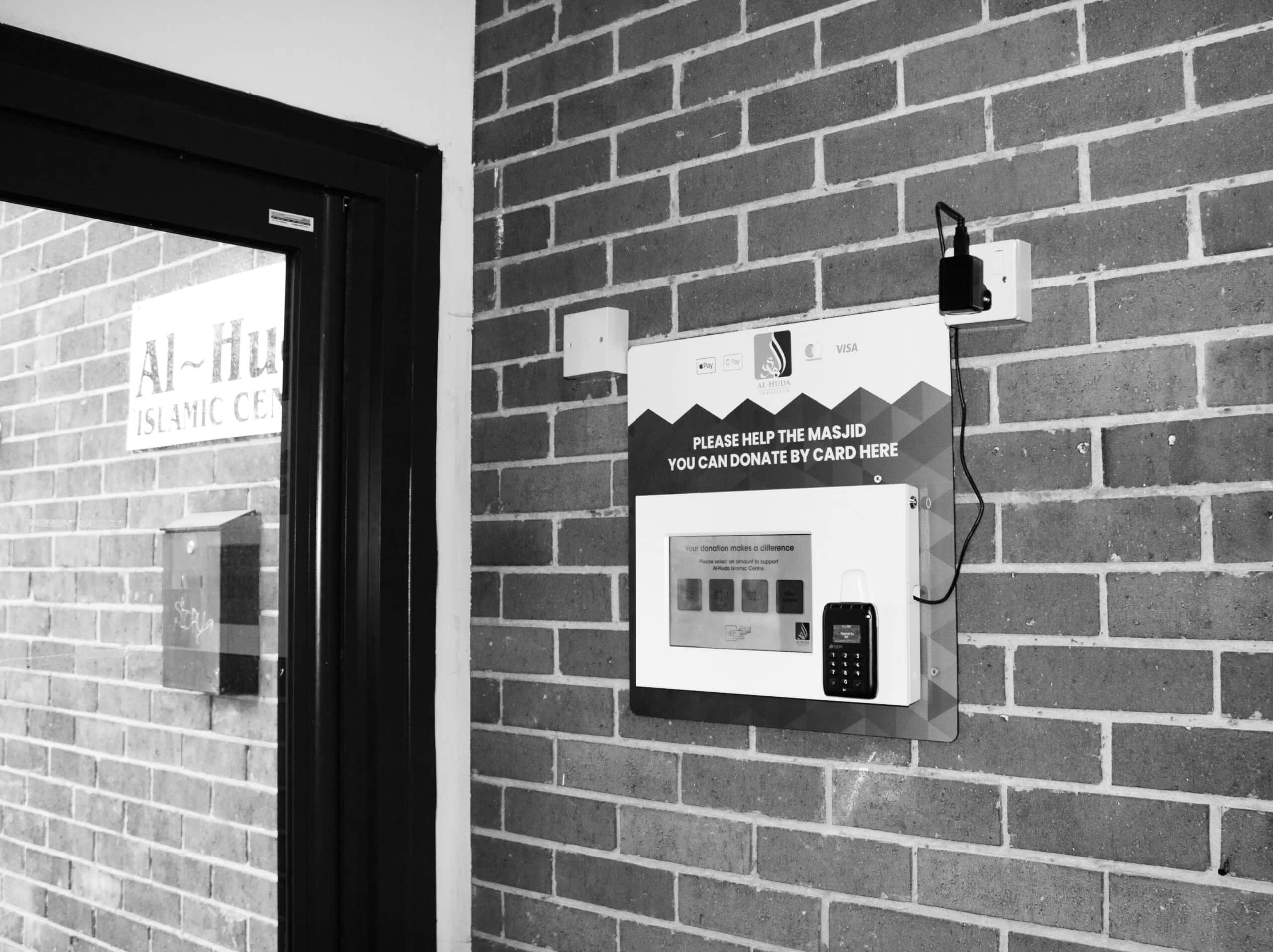 Contactless donations to help Mosque fundraising
The Al-Huda Centre in Sheffield knew it needed to gain more income through donations, to help with its day-to-day running costs.
A slim device for everyday donations
The entrance space to many Mosques across the UK can often be a congested area during prayer times, especially on Fridays and Islamic holidays.
Adding a Slim Donation Station meant that Al-Huda benefits from a donation device with large-screen that doesn't occupy any floor space, which is very much at a premium.
Interested in digital fundraising for your place of worship?
"The Donation Station has worked really well for the Masjid. We've increased our donations income significantly and hope to improve it even further with GWD's support."
How has Al-Huda used their Donation Station?
Al-Huda have made use of the Donation Station's integrated Gift Aid declaration feature. Meaning anyone providing their details will help the Mosque claim that extra 25% on top of any donation made
Contactless Donations for a city-centre Masjid​
Adding multiple donation amounts on screen, and asking clearly for donations with colourful signage, together with the individual reports that each device offers means that this Mosque has grown its fundraising income significantly since Spring 2021 when the Donation Station was installed.