St. John the Baptist London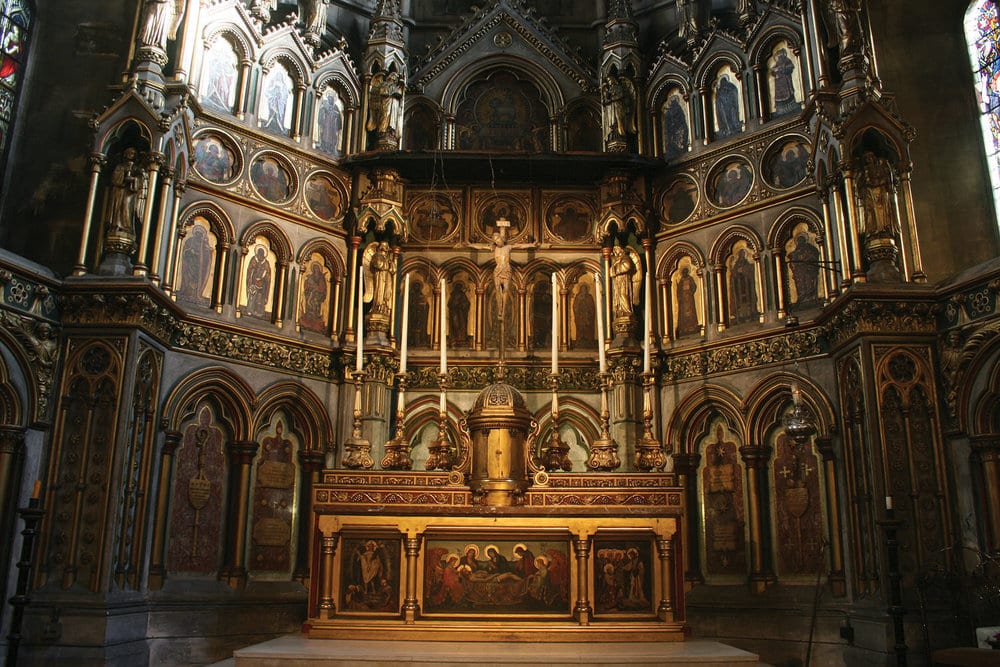 Where digital giving and traditional worship meet
We've recently supplied a Donation Station to St. John the Baptist Church, Holland Rd, London.
It's fascinating to see how our modern giving technology, which church representatives said was "easy to install… and easy to use" fits into this Grade I listed church, famed for its neo-Gothic architecture.  
Officially labelled a church "of exceptional interest and outstanding importance" by English Heritage, visitors are drawn by "the stunning and uplifting cathedral-like interior", designed by James Brooks (1825-1901), a prolific Victorian architect.
Interested in digital fundraising for your place of worship?
We hope the church finds the new donation tool as much use as many other places of worship already do – and this plays a good part in starting a digital fundraising revolution for the United Benefice of Holland Park!
"Easy to install and the user interface looks excellent and was easy to use."